Talks and Sermons
Reading for Sunday 16th May
John 17: 6 - 19 (NIV UK) Jesus prays for his disciples
'I have revealed you to those whom you gave me out of the world. They were yours; you gave them to me and they have obeyed your word. Now they know that everything you have given me comes from you. For I gave them the words you gave me and they accepted them. They knew with certainty that I came from you, and they believed that you sent me. I pray for them. I am not praying for the world, but for those you have given me, for they are yours. All I have is yours, and all you have is mine. And glory has come to me through them. I will remain in the world no longer, but they are still in the world, and I am coming to you. Holy Father, protect them by the power of your name, the name you gave me, so that they may be one as we are one. While I was with them, I protected them and kept them safe by that name you gave me. None has been lost except the one doomed to destruction so that Scripture would be fulfilled.
'I am coming to you now, but I say these things while I am still in the world, so that they may have the full measure of my joy within them. I have given them your word and the world has hated them, for they are not of the world any more than I am of the world. My prayer is not that you take them out of the world but that you protect them from the evil one. They are not of the world, even as I am not of it. Sanctify them by the truth; your word is truth. As you sent me into the world, I have sent them into the world. For them I sanctify myself, that they too may be truly sanctified.
Reflections on John 17: 6 - 19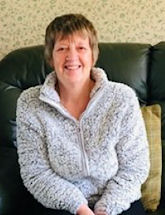 After Jesus said this, he looked towards heaven and prayed.' John chapter 17 opens with these words. Jesus had just finished teaching the disciples and then turned in prayer to God, his father. Jesus knew the power of prayer. He prayed for guidance in places of quiet solitude: he often took himself off, into nature, away from others. He prayed in praise to God the Father. He prayed prayers of thanksgiving. He prayed for the children. He prayed with others. He was persistent in prayer: in the parable of the persistent widow in Luke, Jesus makes it clear that we should keep on praying. Jesus taught his followers how to pray the Lord's Prayer. Jesus prayed in times of trouble and anguish, in Gethsemane and on the cross. Jesus prayed, knowing that his prayers would be answered in all kinds of ways. So when we read Jesus' prayer for the disciples, for his followers, we know that Jesus is absolutely certain that God will respond to him.
This prayer in John 17 comes just as Jesus prepares to leave his disciples, and although the context here is the crucifixion, it also encapsulates Jesus' leaving the disciples at Ascension. At the heart of the prayer is Jesus' love for the disciples, but also the certainty that the Father too loves these people who have accepted Jesus as the Son. Jesus prays for protection, not just personal protection, but protection 'so that they may be one as we are one'. Jesus prays that they will share the same joy that Jesus has had in doing the Father's will and spreading the kingdom of God.
Jesus prays that his disciples will be protected from 'the evil one' whose purpose is to destroy Christian unity and witness. He prays that the disciples will be protected while staying in a world that hates them, mocks them, ignores them as they work towards the kingdom. He prays that they will hold on to each other under all circumstances while witnessing to the truth of Jesus' incarnation, never allowing the world's scepticism or hostility to divide them, just as it did not divide Father and Son in Jesus' earthly ministry.
Jesus is praying that the disciples will bring witness to what he has done: bringing the active, loving, redeeming presence of God into the human situation. 'As you sent me into the world, I have sent them into the world.' This is the pattern for all of Jesus' followers, for us, to continue His mission, surrounded by his prayers.
Jesus' wonderful prayers are an inspiration to us all. Between Ascension and Pentecost we should take time to pray for ourselves, for the world and specifically for five people who have yet to know the love offered to them through Jesus, using the resources 'Thy Kingdom Come' offers. Like Jesus, we pray in love, in faith and in trust, praying that He will help us to 'transform, revive, and heal society', knowing that He is always with us. Prayer is powerful: how will each one of us use that gift?
Jane Barry (Reader)
---
Reading for Sunday 9th May
John 15: 9 - 17 (NIV UK)The vine and the branches
'As the Father has loved me, so have I loved you. Now remain in my love. If you keep my commands, you will remain in my love, just as I have kept my Father's commands and remain in his love. I have told you this so that my joy may be in you and that your joy may be complete. My command is this: love each other as I have loved you. Greater love has no one than this: to lay down one's life for one's friends. You are my friends if you do what I command. I no longer call you servants, because a servant does not know his master's business. Instead, I have called you friends, for everything that I learned from my Father I have made known to you. You did not choose me, but I chose you and appointed you so that you might go and bear fruit – fruit that will last – and so that whatever you ask in my name the Father will give you. This is my command: love each other.
Reflections on John 15: 9 - 17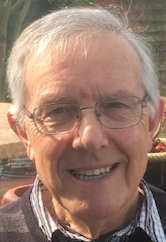 What a riveting and extraordinary passage this is! Yes, it's Jesus speaking and that always adds an extra dimension to the text, but in this passage he includes a phrase which I don't think that you will find anywhere else in the Bible. You may be ahead of me by now. It comes twice, firstly in v.12 and then v. 17. The phrase is the COMMAND to LOVE. So, "My command is this "Love each other as I have loved you" and "This is my COMMAND:LOVE each other". As Christians we are commanded to love. Did you know that? Loving others as Jesus loved us (v9) is not it seems an option. Command is a strong word which we don't usually associate with being followers of Jesus. And the meaning of the word 'love' both in a Christian context when we meet together but also as we cope with the world at large, rather illuminates the challenge of obeying the command to love. I want to briefly explore how great that challenge is but first need to point out that there is one huge benefit to following the command. It comes in v.14. which is another spectacular verse. Jesus says to us "You are my friends if you do what I command". As a Christian I want to be counted as a friend of Jesus and hope you do too. We know how to achieve that don't we? In practical terms how does loving others challenge us in a general sense when living in the world? Being a loving person remember, is not a weakness but a strength. You could come up with ideas the same as me. Loving means being slow to anger, an absence of criticism, willingness to forgive, offering support, sensitive to circumstances, plenty of humility, giving the benefit of the doubt, being a peacemaker. It's having an attitude the same as Jesus had towards everyone. Jesus said "Father, forgive them for they don't know what they do". Loving in a Christian context includes all the above plus Ephesians 4 v 15 Speaking the truth in love, in the context of growing in our faith. Loving includes delighting in worship and praying together. Loving avoids gossip but offers spiritual support. Loving, rules out selfishness or pride. There is no place for pretensions or superior attitudes.
Let me ask you this. Can any of us ever question our need to say sorry to God daily? The challenge of obeying that command to love is simply too great for us. Having said that I still want to be friends with Jesus and God's love for us allows that to happen. You know the answer. It's Repentance and receiving the gift of His Spirit to help us grow in our faith.
So we have a passage here which is full of wonderful words about love, which we can all agree with, but a passage which at the same time confronts us with a challenge we fail at every day. Yet the truth is that can still be friends with Jesus resulting in an absolute conviction of eternity with our Father for ever.
A riveting and extraordinary passage ? I think so and hope you do as well.
Jesus said,"This is my command: Love each other"
Rev Geoff Hobden
---
Reading for Sunday 2nd May
John 15: 1 - 8 (NIV UK)The vine and the branches
'I am the true vine, and my Father is the gardener. He cuts off every branch in me that bears no fruit, while every branch that does bear fruit he prunes so that it will be even more fruitful. You are already clean because of the word I have spoken to you. Remain in me, as I also remain in you. No branch can bear fruit by itself; it must remain in the vine. Neither can you bear fruit unless you remain in me.
'I am the vine; you are the branches. If you remain in me and I in you, you will bear much fruit; apart from me you can do nothing. If you do not remain in me, you are like a branch that is thrown away and withers; such branches are picked up, thrown into the fire and burned. If you remain in me and my words remain in you, ask whatever you wish, and it will be done for you. This is to my Father's glory, that you bear much fruit, showing yourselves to be my disciples.
Reflections on John 15: 1 - 8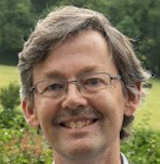 As a lot of you know, I enjoy gardening. Last year during lock down one we did a lot of gardening at The Vicarage. Areas of brambles were cleared, buddleia, which were growing in the wrong place were cut down and weeds were pulled up. It was a good transformation.
Not only was dead stuff cleared away, but some of the living plants that remained were pruned and fed. This had quite an effect. The most stunning one was the rose which is growing over the bomb shelter; it flowered for the first time in ages. The camellia also responded by putting on a lovely flowering display this Spring.
Pruning is good. Pruning is necessary. Pruning brings unexpected benefits.
This week's reading is about pruning. Jesus is the vine, we are the branches and the Father is the gardener. Branches need pruning. Is something not growing into fruitfulness? It is pruned and cut off. Is something fruitful, but maybe is growing out of shape or growing in the wrong direction? It is pruned and cut off. What is the result? It will be even more fruitful. So something in you or in your life might already be fruitful, but to make it more fruitful it might need to be pruned to increase the yield. Pruning leads to positive growth and fruitfulness.
This week's reading is also about remaining. Jesus says 'I am the vine; you are the branches. If you remain in me and I in you, you will bear much fruit; apart from me you can do nothing.' In this passage, the word 'remain' appears eight times. When Jesus repeats something, it is to emphasise its importance. So to repeat something eight times must be very important. 'Remain in me, as I also remain in you. No branch can bear fruit by itself; it must remain in the vine. Neither can you bear fruit unless you remain in me.'
So the message is one word 'Remain!' Remain in Jesus. As pruning happens, remain in Jesus. We are dependent on Jesus. We need to remain in him. As a branch we can't exist on our own. We can't grow and bear fruit on our own separated from the vine. The vine can exist without the branches, but we can't exist and grow when separated from the vine. We need to remain in Jesus and him in us.
What are the best ways to remain? There are four ways: Prayer, Bible reading, corporate worship and Fellowship. Or as Luke writes in Acts 2: 42 'They devoted themselves to the apostles' teaching and to fellowship, to the breaking of bread and to prayer.'
Let's look at the four ways to remain:
● Prayer. What's you prayer life like? Is it just coming to God with a shopping list? Is it more than this? There are different strands which can be used: Adoration – telling God we love Him, Confession – saying sorry for wrong thoughts, words or deeds, Thanksgiving – saying thank you to God for all the good things he gives us and finally Supplication – or asking. Adoration, Confession, Thanksgiving and Supplication form the mnemonic ACTS, which is an easy word to remember.
● Bible reading – do you read the Bible daily with Bible reading notes or with a commentary? Anne and I use 'Fresh from the Word' which we would recommend.
● Corporate worship – coming to church each Sunday and finally
● Fellowship – meeting up with other Christians midweek – maybe at a homegroup via zoom, or meeting outside for a coffee and cake, or making a phonecall. Fellowship is important. It is getting to know one another.
If one doesn't remain in Jesus and him in you, what happens? Jesus says 'You are like a branch that is thrown away and withers; such branches are picked up, thrown into the fire and burned.' Well, that's pretty clear, what has withered and is not part of the vine is cleared away and burned. Full stop. The End!
But what are the benefits of remaining in Jesus and him in you? Jesus says 'If you remain in me and my words remain in you, ask whatever you wish, and it will be done for you. This is to my Father's glory, that you bear much fruit, showing yourselves to be my disciples.' What is the fruit which the Father is looking for? The list in Galatians 5: 22 – 23 is a good place to start 'But the fruit of the Spirit is love, joy, peace, forbearance, kindness, goodness, faithfulness, gentleness and self-control.'
The Father who prunes us sees the results in our increasing fruitfulness and this brings him glory. He hears us ask for things which are good and in line with producing fruit and loves to give them to us. Remaining in Jesus and him in us shows the world that we are disciples of the one true and living God. So let us remain in Jesus and him in us, allow the Father to prune us to be more fruitful and let us show the world that we are disciples of Jesus to the glory of the Father. Amen.
Chris Wilkins (Lay Leader)
---
Reading for Sunday 25th April
John 10: 11 - 18 (NIV UK) The good shepherd and his sheep
'I am the good shepherd. The good shepherd lays down his life for the sheep. The hired hand is not the shepherd and does not own the sheep. So when he sees the wolf coming, he abandons the sheep and runs away. Then the wolf attacks the flock and scatters it. The man runs away because he is a hired hand and cares nothing for the sheep.
'I am the good shepherd; I know my sheep and my sheep know me – just as the Father knows me and I know the Father – and I lay down my life for the sheep. I have other sheep that are not of this sheepfold. I must bring them also. They too will listen to my voice, and there shall be one flock and one shepherd. The reason my Father loves me is that I lay down my life – only to take it up again. No one takes it from me, but I lay it down of my own accord. I have authority to lay it down and authority to take it up again. This command I received from my Father.'
Reflections on John 10: 11 - 18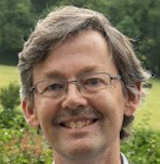 Last week I was in deepest Somerset doing a day's gardening for my cousin. It is idyllic where she lives. The cottage is on the South facing slope of the Mendip Hills, surrounded on two sides by green fields and the other two by woods. The woodpeckers were drumming and the buzzards were up circling on the thermals in the warm Spring sunshine.
Over all this peaceful loveliness came the sound of bleating sheep. The low pitched baaa of the ewes and the high pitched bleating of the baby lambs. Lambing was in full swing. At one point, the farmer arrived in his 4x4 mini farm vehicle and tooted his horn. The sheep came running to him for their food. The sheep knew the sound of his horn and what is signified. The farmer knows the sheep and the sheep know the farmer. There is trust and understanding. Likewise the mother sheep know their babies – their voices and their scent. There is a bond between them and this bond is life giving and life sustaining.
To be known by and to know someone is wonderful. It is life giving. It is healthy and lovely. Being loved and to love someone is strengthening and fulfilling. It is a mutual two way relationship that leads to flourishing and growth.
In this week's reading, Jesus describes himself as 'The Good Shepherd'. He is someone who can be trusted, who can be relied upon and who knows his sheep. Jesus is someone who would do anything for his sheep, even to laying down his life for them. Jesus is the opposite to 'The Bad Shepherd', who, as the reading says, would abandon the sheep and run away at the first hint of trouble, resulting in the sheep being attacked and scattering. So with the bad shepherd, there would be chaos and confusion at the first sign of a wolf, no care and consideration for the sheep under his care, with the sheep being isolated and vulnerable to more threats of predators because the bad shepherd had legged it.
If Jesus is the good shepherd, then who are the sheep? We are! We are known by Jesus intimately and lovingly. There is an interplay in the relationship, just as there is a similar relationship between Jesus and his Father in heaven. Does Jesus know us that well, and do we have the same opportunity to know Jesus in the same way as he knows his Father in heaven? Well, that's what Jesus says, so it must be true! Nobody, and I feel not even a husband / wife relationship, can know each other as fully and intimately as this. This sort of relationship with Jesus is on a different level.
In the reading, Jesus says that there are other sheep, not of this sheepfold that need to be brought into the fold. The original sheep are the Jewish nation, we, the non-Jews or also known as gentiles are the other sheep. Jesus also longs for us to be brought into the fold. Jesus will call us into the fold, a place of safety, of being known, of being cared for and cherished, loved and wanted. One flock and one shepherd.
We all have the opportunity and invitation to come into Jesus' fold and be part of his flock because he laid down his life for us, which is what we remember each Easter. In laying down his life for us, we have the opportunity to take his free offer of forgiveness of the things that we have done wrong and which cause a barrier between us and God. This 'doing wrong' or 'sin' puts us outside the sheepfold, outside a place of safety and of being known and loved by Jesus, it puts us on our own in what can sometimes be a cold and dark place, isolated and vulnerable to attack.
So this Easter time, where are you? Has Jesus called you to be in his sheepfold? Do you know his safety and protection, his love and care for you? Or are you outside, alone in the wilderness and vulnerable to attack and injury? Jesus calls you to be known by him and to be able to know him, he is waiting to welcome you into his sheepfold where he is the ultimate Good Shepherd. How will you respond?
Chris Wilkins (Lay Leader)
---
Reading for Sunday 18th April
Luke 24: 36 - 48 (NIV UK) Jesus appears to the disciples
While they were still talking about this, Jesus himself stood among them and said to them, 'Peace be with you.'
They were startled and frightened, thinking they saw a ghost. He said to them, 'Why are you troubled, and why do doubts rise in your minds? Look at my hands and my feet. It is I myself! Touch me and see; a ghost does not have flesh and bones, as you see I have.'
When he had said this, he showed them his hands and feet. And while they still did not believe it because of joy and amazement, he asked them, 'Do you have anything here to eat?' They gave him a piece of broiled fish, and he took it and ate it in their presence.
He said to them, 'This is what I told you while I was still with you: everything must be fulfilled that is written about me in the Law of Moses, the Prophets and the Psalms.'
Then he opened their minds so they could understand the Scriptures. He told them, 'This is what is written: the Messiah will suffer and rise from the dead on the third day, and repentance for the forgiveness of sins will be preached in his name to all nations, beginning at Jerusalem. You are witnesses of these things.
Reflections on Luke 24: 36 - 48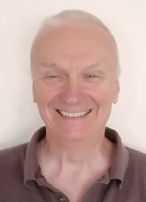 Are you, like me, sometimes tempted to at least take a peak at the last chapter in a book, to see how it all works out? Well, as I looked at this week's passage from Luke – which is of course the last chapter of his Gospel and packs in a summary of the whole time between Jesus resurrection and ascension – a different question came to mind….If this is the way he ends his account, what does Luke say AT THE START about the motivation for his writing?
And in Ch1 v3, we find the answer. "I decided to write an orderly account for you, Theophilus (which translates as God-lover), SO THAT YOU MAY KNOW THE CERTAINTY OF THE THINGS YOU HAVE BEEN TAUGHT." Teaching speaks of things which are handed down to us by others as true and important; knowing the certainty, however, speaks of us PERSONALLY taking ownership of the things we have been taught. In terms of Christianity, therefore, there is no such thing as a second-hand faith – it is for you and me to be convinced of the truth of the Jesus story, and to surrender our lives to him to be "witnesses of these things"(v48). Our parents faith, or their parents faith, or our partners faith, will not do.
So what are some of the things that Luke writes in this passage, that he wishes us to know for certain?
JESUS SAYS PEACE BE WITH YOU. It's the first thing he says to His troubled and anxious disciples. It's the same thing he says to disciples like you and me, today, as we live through the easing of lockdown, the still-uncertain and still-unknown next few months. It's the peace, the inner peace, that only He can give; totally different from the feeling after 2 jabs of vaccine! And notice something else in Jesus words. Luke records in Ch2 v14 the words that the angel host sang that first Christmas to the terrified shepherds "…on earth peace to those on whom His favour rests." Jesus in CH24 didn't need to say the words "on whom His favour rests". However troubled Peter and the other disciples were, they WERE His disciples; and His favour rested on them. The same applies to us, whether we feel it or not.
JESUS SHOWS HE IS NOT A GHOST. He gives a glimpse of our life after death. We will NOT have some ethereal spirit bodies, floating around the cosmos. We will have bodies which are recognisably human, we will even enjoy a fish meal! But in other ways our bodies WILL be different. Remember that Mary at the empty tomb, and the disciples on the road to Emmaus, recognised a man but not THE man Jesus ……… until He spoke and broke bread. He could be in a certain place and time, but then not be; he was no longer constrained by the things which constrain us. Most of all, he confirms that there is life after death for those of faith; something that all those of us who have lost loved ones in the last 18 months need to hear.
JESUS OPENS OUR MINDS TO THE SCRIPTURES. When I was an atheist, I dismissed the scriptures as irrelevant and meaningless – at best they contained some nice poetry and some nice stories. But when we bow the knee to Jesus, and choose to follow Him, something changes as we start to read and study the scriptures – both Old and New Testaments. It's as if we enter a different way of seeing the world, its history, its future ……. and each of our places in it. It's why the C.S. Lewis image of the children going through the wardrobe into Narnia is so powerful. The different books in the Bible address all the core questions about God and human meaning, purpose and identity. Want a good tool in your box to counter pandemic fear and weariness? A regular dose of scripture reading will do nicely. I'm reliably informed that the words "Do not fear" appear enough times to cover every day of the year (including a leap year!)
There is a modern worship song, which includes the refrain – You became a Man of Sorrows/That we might know joy/You have treasured every teardrop/And said that you'd restore; You will not forget your people/You will make all things new/Until you do/We choose to trust in You/ Until You do/We choose to worship you
PS. Our passage ends with a final certainty – JESUS PROMISES THE HOLY SPIRIT. To indwell and empower all we who believe in Jesus, day by day. But that reflection is for a few weeks time ………….
Cliff Dumbell (lay leader)
---
Reading for Sunday 11th April
John 20: 19 - end (NIV UK) Jesus appears to his disciples
On the evening of that first day of the week, when the disciples were together, with the doors locked for fear of the Jewish leaders, Jesus came and stood among them and said, 'Peace be with you!' After he said this, he showed them his hands and side. The disciples were overjoyed when they saw the Lord.
Again Jesus said, 'Peace be with you! As the Father has sent me, I am sending you.' And with that he breathed on them and said, 'Receive the Holy Spirit. If you forgive anyone's sins, their sins are forgiven; if you do not forgive them, they are not forgiven.'
Jesus appears to Thomas:
Now Thomas (also known as Didymus), one of the Twelve, was not with the disciples when Jesus came. So the other disciples told him, 'We have seen the Lord!'
But he said to them, 'Unless I see the nail marks in his hands and put my finger where the nails were, and put my hand into his side, I will not believe.'
A week later his disciples were in the house again, and Thomas was with them. Though the doors were locked, Jesus came and stood among them and said, 'Peace be with you!' Then he said to Thomas, 'Put your finger here; see my hands. Reach out your hand and put it into my side. Stop doubting and believe.'
Thomas said to him, 'My Lord and my God!'
Then Jesus told him, 'Because you have seen me, you have believed; blessed are those who have not seen and yet have believed.'
The purpose of John's gospel:
Jesus performed many other signs in the presence of his disciples, which are not recorded in this book. But these are written that you may believe that Jesus is the Messiah, the Son of God, and that by believing you may have life in his name.
Reflections on John 20v 19-end Jesus appears to his disciples.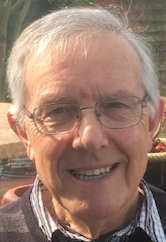 This is such a well known part of the story of Jesus. After His resurrection, he shows himself to his disciples in quite a dramatic way and we find Thomas missing out. He has unfortunately become known as 'doubting Thomas' but we need to be clear here because his doubting was not about Jesus, it was doubting what his friends had told him. His response to them was about what they said they had seen. V. 25 "Unless I see the nail marks and put my fingers where the nails were and put my hand into his side, I will not believe it" When you think about it, is that really something the other disciples would lie to him about? I wonder what Thomas really thought? Was it simply that he was feeling a bit miffed? Let's be honest, it was a fantastic piece of news but I have no doubt that the disciples would have seemed very genuine as they told him. As a result of Jesus' generosity however, Thomas was later able to say, 'I have seen it with my own eyes', which was probably going to be very helpful to all of them as they shared their testimonies in days to come. Believing what others say seems to me to be quite important bearing in mind that in v.29 Jesus said "Because you (Thomas) have seen me you have believed; blessed are those who have not seen (that's us) and yet have believed".
I would suggest that it's very common for us to regularly take something said by others and believe it especially if we don't have the chance to witness it ourselves. If I told you what New York looked like just a couple of weeks after 9/11 you would believe me I think because Hazel and I were there. What a friend tells you might be as simple as witnessing a brilliant sunset or perhaps something more serious, and you would believe them. When John wrote these things down, or Luke, Matthew, Mark or Paul and all the others , they had no reason to write it down unless it really happened. They had no reason to tell lies or make it up because it really happened. It's there for us to accept and believe. The biblical writers, all of them, are our witnesses. They are our eyes and ears about how things were when they were alive. Scripture gives us the added reason to believe them by telling us that what has been written has been inspired by God through the Holy Spirit. (2Tim 3:16).
In the lives that we now lead in the 21st century, progress often depends on the experiences of the few being believed and taken up by the majority. It's just not possible for all of us to experience the same things. We do need to believe and trust in experts to help us through something like the pandemic. Clearly there are times when it's right to question the detail but overall we have to exercise trust.
In John chapter 20 we have the story of something that actually happened. Jesus did come back to life and spoke to his disciples, not just once but on many occasions. We can believe it because we can believe the disciples and as a consequence, that truth can lead us to believe the powerful message that Jesus died so that might know forgiveness and God's promise of eternity with Him. Thomas was there and witnessed it at first hand and as John wrote in V.31 "These are written that you may believe that Jesus is the Christ, the Son of God, and that by believing you may have life in His Name"
Praise God that we have all these witnesses without whom, we would be totally lost and which give us every cause for hope and praise to God.
Rev Geoff Hobden
---
Reading for Easter Sunday 4th April
John 20: 1 - 18 (NIV UK)The empty tomb
Early on the first day of the week, while it was still dark, Mary Magdalene went to the tomb and saw that the stone had been removed from the entrance. So she came running to Simon Peter and the other disciple, the one Jesus loved, and said, 'They have taken the Lord out of the tomb, and we don't know where they have put him!'
So Peter and the other disciple started for the tomb. Both were running, but the other disciple outran Peter and reached the tomb first. He bent over and looked in at the strips of linen lying there but did not go in. Then Simon Peter came along behind him and went straight into the tomb. He saw the strips of linen lying there, as well as the cloth that had been wrapped round Jesus' head. The cloth was still lying in its place, separate from the linen. Finally the other disciple, who had reached the tomb first, also went inside. He saw and believed. (They still did not understand from Scripture that Jesus had to rise from the dead.) Then the disciples went back to where they were staying.
Jesus appears to Mary Magdalene
Now Mary stood outside the tomb crying. As she wept, she bent over to look into the tomb and saw two angels in white, seated where Jesus' body had been, one at the head and the other at the foot.
They asked her, 'Woman, why are you crying?'
'They have taken my Lord away,' she said, 'and I don't know where they have put him.' At this, she turned round and saw Jesus standing there, but she did not realise that it was Jesus.
He asked her, 'Woman, why are you crying? Who is it you are looking for?'
Thinking he was the gardener, she said, 'Sir, if you have carried him away, tell me where you have put him, and I will get him.'
Jesus said to her, 'Mary.'
She turned towards him and cried out in Aramaic, 'Rabboni!' (which means 'Teacher').
Jesus said, 'Do not hold on to me, for I have not yet ascended to the Father. Go instead to my brothers and tell them, "I am ascending to my Father and your Father, to my God and your God."'
Mary Magdalene went to the disciples with the news: 'I have seen the Lord!' And she told them that he had said these things to her.
Reflections on John 20: 1 - 18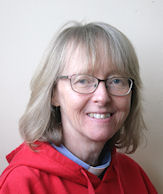 It always amazes me that you can read a well-known passage and then something new jumps out at you that you have never seen before. In John 20: 1 it says 'Early on the first day of the week, while it was still dark, Mary Magdalene went to the tomb and saw that the stone had been removed from the entrance.' If Mary went there when it was dark then it must have been very dark when Jesus rose from the tomb. For me this symbolises that Jesus rose when everyone was still in deep grief and sadness, the disciples (and I include the women in this) must have felt totally hopeless about the future and scared as to what was going to happen to them. Mary somehow epitomises those feelings in that she needs something to do and so goes to the tomb to anoint the body and to spend time just being near Jesus' body. Maybe she is unable to sleep and feels restless. She goes there in the dark alone, not wanting to be seen and wanting to be private in her grief. So, in the night – time, when people were asleep, or awake tossing and turning, feeling scared, hopeless and lost – Jesus rises from the dead. They did not know that anything had happened, there was no earthquake or signs in the sky, for them it was just another night of sorrow.
This speaks to me of the fact that the risen Jesus still lives and walks amongst those who are grieving, hopeless, fearful and lost – which many people have been this past year. They may not know that Jesus has risen but it is our role to show them that.
Also, when Mary got to the tomb, she saw the stone rolled away and jumped to the logical conclusion that someone had come and stolen the body. She is already in grief, now that grief has been doubled and she is in tears. Often we can look at a situation and see it totally wrongly. We look at it with human eyes and fail to see that it might be God's doing and that He is involved. The moved stone was not about the loss of a body but was instead about the rising of a new body. Easter Sunday means so many things – that Jesus rose again in the midst of grief and loss, that things might not be as they seem and that God might indeed be doing a new thing. Jesus rising from the dead brought healing to their pain and loss, he brought hope to the fear of the future, he brought them new vision. Mary wanted to hold onto Jesus but he told her that she must let go of him and go to the others and tell them the wonderful news.
And so for us Jesus is there, risen and alive in all our grief, bringing healing and peace. He is there to bring us hope for the future, especially when there is fear. As Christians we need to let go of the past and go forward with vision and the good news that must be shared. Spend time this Easter Sunday reading this passage and allow it to speak to you afresh. It is good news for our nation, it is good news in the sadness and it is good news for you and for your neighbour.
Rev Anne Wilkins
---
Reading for Sunday 28th March Palm Sunday
Mark 11:1-11 (NIV UK)Jesus comes to Jerusalem as king
As they approached Jerusalem and came to Bethphage and Bethany at the Mount of Olives, Jesus sent two of his disciples, saying to them, 'Go to the village ahead of you, and just as you enter it, you will find a colt tied there, which no one has ever ridden. Untie it and bring it here. If anyone asks you, "Why are you doing this?" say, "The Lord needs it and will send it back here shortly."'
They went and found a colt outside in the street, tied at a doorway. As they untied it, some people standing there asked, 'What are you doing, untying that colt?' They answered as Jesus had told them to, and the people let them go. When they brought the colt to Jesus and threw their cloaks over it, he sat on it. Many people spread their cloaks on the road, while others spread branches they had cut in the fields. Those who went ahead and those who followed shouted,
'Hosanna!'
'Blessed is he who comes in the name of the Lord!'
'Blessed is the coming kingdom of our father David!'
'Hosanna in the highest heaven!'
Jesus entered Jerusalem and went into the temple courts. He looked around at everything, but since it was already late, he went out to Bethany with the Twelve.
Reflections on Mark 11:1-11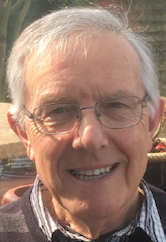 I must admit that I am not very keen on cleaning windows inside our house. What can happen is that Hazel will ask "Any chance of cleaning the windows dear" to which I will always answer "Yes of course". What can happen next is that my determination to fulfil the task is honestly quite weak and after a delay , the idea somehow gets lost. My procrastination doesn't get me anywhere of course because Hazel will remember in the end. I don't expect any of you ever do anything like that? Really! However, I am aware that when asked by God to do something it is all too easy to respond in a wide variety of ways. We might question why it needs to happen at all. We could, as I do, say yes and then delay. We can simply refuse or we can suggest that someone else does it. Does any of that ring bells to anyone?
The reason I am taking this line is because in the story we are so familiar with about Jesus entering Jerusalem, we are told about the preparation needed for Jesus to arrive includes two of the disciples being given some instructions by him about a donkey. The group are still some distance away from the city and Jesus spells out a task for these two men to carry out. "Go to the next village where you will find a colt which has never been ridden" How did he know that? He goes on "If anyone asks why you are doing this, you tell them Jesus needs it, and you will get it back". Slightly strange instructions really and the two disciples may have wondered how it would work out. They may have wanted to ask him 'Why' or 'how do you know', but it simply tells us that they went and everything turned out as he had described. They went because they trusted him. Their journey with him over the last three years had shown them that he never said or did anything that wasn't necessary or helpful. They went not knowing how important that day was going to be with the crowds greeting Jesus. Theirs' was a small task as a prelude to the final days of Jesus being amongst them. Jesus asked them to find a colt and bring it to him which they did.
I wonder when Jesus last asked you to do something for him and what your response was. Of course it's not always right to say yes to everything but we need to be sure that our response is for the right reason. The request may come from anyone, a neighbour perhaps or someone in the church. It may come from a challenge when reading the Bible or the prompting of the Holy Spirit after a conversation or even watching a T.V. programme. Do we just say no or more likely put it off and then forget it? Perhaps we feel inadequate for the task, but however we feel we need to consider that it may be a request from Jesus and lead us to pray.
However long or short our personal journey with Jesus has been we know that he can be trusted and we can, knowing God's love for us, approach him for guidance in everything. The two disciples obeyed thinking "What if we can't find the colt, what if the people there don't want us to take it?" When we are humbly following directions we know that all will be well.
What was that Hazel? Yes I'll do it now dear!
Rev Geoff Hobden
---
Reading for Sunday 21st March
John 12: 20 - 33 (NIV UK)Jesus predicts his death
Now there were some Greeks among those who went up to worship at the festival. They came to Philip, who was from Bethsaida in Galilee, with a request. 'Sir,' they said, 'we would like to see Jesus.' Philip went to tell Andrew; Andrew and Philip in turn told Jesus.
Jesus replied, 'The hour has come for the Son of Man to be glorified. Very truly I tell you, unless a grain of wheat falls to the ground and dies, it remains only a single seed. But if it dies, it produces many seeds. Anyone who loves their life will lose it, while anyone who hates their life in this world will keep it for eternal life. Whoever serves me must follow me; and where I am, my servant also will be. My Father will honour the one who serves me.
'Now my soul is troubled, and what shall I say? "Father, save me from this hour"? No, it was for this very reason I came to this hour. Father, glorify your name!'
Then a voice came from heaven, 'I have glorified it, and will glorify it again.' The crowd that was there and heard it said it had thundered; others said an angel had spoken to him.
Jesus said, 'This voice was for your benefit, not mine. Now is the time for judgment on this world; now the prince of this world will be driven out. And I, when I am lifted up from the earth, will draw all people to myself.' He said this to show the kind of death he was going to die.
Reflections on John 12: 20 - 33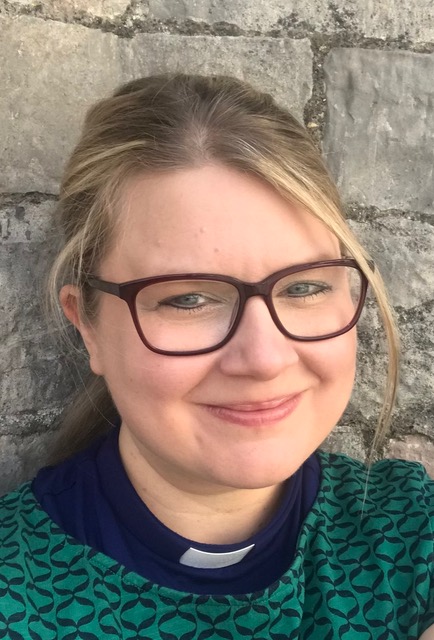 The request from these friendly, faithful Greeks, marks a sea change in Jesus' ministry and focus. We are familiar with Jesus telling his followers: "My hour has not yet come." (Examples of this are John 2:4, 4:21-3, 7:30 and 8:20.) However, the arrival of these Greek, Gentiles who want to become disciples, indicates the final stage of Jesus' ministry and culmination of his salvific work, "when I am lifted up" on the cross. (Verse 32.)
Earlier in John's Gospel, Jesus announced: "I am the Good Shepherd…I lay down my life for the sheep. I have other sheep that are not of this sheep pen. I must bring them also. They too will listen to my voice." (John 10:14-16.) Jesus, the Good Shepherd, is determined to establish his claim to all those outside his sheepfold, including both his Jewish and non-Jewish followers. The scope of Jesus' ministry needs to be wider to incorporate more people. The only way this can be achieved is for the Good Shepherd to lay down his life for all the sheep. The work of gathering all people, regardless of their background, into the sheepfold, will be accomplished on the cross. And the time has come for this.
In this passage about the kernel of wheat, Jesus re-consents to death to fulfil God's work. The kernel of wheat must fall to the ground, be trampled and buried, its husk broken open to release the seeds within, that will regerminate other kernels of wheat. This is a necessary death and life cycle, that takes place within nature. Likewise, in spite of his trepidation, Jesus re-affirms that his death is necessary and asserts that it will result in the glorification of God (verse 28), producing "many seeds" (verse 24) for the benefit of all humanity.
Because Jesus has taken on human form, he dreads death and fears the pain he must endure. He wants to be delivered from death. But he knows his death cannot be avoided. In sacrificing his life, Jesus will enable forgiveness and a loving relationship between God and the whole of humanity.
The voice from heaven reinforces Jesus' righteous authority. While Jesus contemplates his own destiny, he also solemnly reflects on the sacrifices that will have to be made by his followers; both his companions in his earthly ministry and those who will come to know him through the power of his Spirit.
He is comforted in the knowledge that those called to sacrifice their lives in his father's service will be honoured; and they will be gathered to him in the Kingdom. (verses 26 and 32.) Like the kernels of wheat, their witness, and the sacrifices they make, will yield benefits for the whole world.
We don't hear what happened to the Greek disciples after they approached Philip and whether they ever got to meet Jesus. Perhaps they had all the information and understanding they needed, when they heard the voice from Heaven. Or perhaps they made a swift exit on hearing what was expected of followers of Jesus. Who knows?
Like the Greeks we too have the choice over whether or not to serve and follow Jesus. We too need to be prepared to walk the path of service. If we make sacrifices, we too will participate in and partake of Jesus' glory. "Whoever serves me, the Father will honour." (Verse 26.) That's Jesus' promise to us. Let's be like the kernels of wheat. Let us live for God's service, in the sure and certain hope that we have life through Jesus' death. Amen.
Larissa Trust (Ordinand)
---
Reading for Sunday 14th March
2 Corinthians 1: 3 - 7 (NIV UK)Praise to the God of all comfort
Praise be to the God and Father of our Lord Jesus Christ, the Father of compassion and the God of all comfort, who comforts us in all our troubles, so that we can comfort those in any trouble with the comfort we ourselves receive from God. For just as we share abundantly in the sufferings of Christ, so also our comfort abounds through Christ. If we are distressed, it is for your comfort and salvation; if we are comforted, it is for your comfort, which produces in you patient endurance of the same sufferings we suffer. And our hope for you is firm, because we know that just as you share in our sufferings, so also you share in our comfort.
Reflections on 2 Corinthians 1: 3 - 7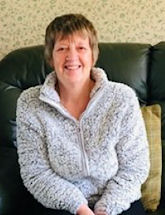 Last week I watched the conversation between Stephen Cottrell, Archbishop of York, and Adrian Chiles at the launch of the Archbishop's new book 'Dear England: Finding Hope, Taking Heart and Changing the World'. The book, which I have on order, is written in the form of a letter, it, addressed to the country at this time of division and pandemic, asking the questions about what sort of world we want to live in and what it needs. In the conversation, Stephen (as he likes to be addressed) said that the Christian story is a way to live differently. The New Testament is a vision about how we inhabit the world, how we live with each other and how we bring hope to the world. The hardships of the pandemic and its consequences give the world the opportunity to reset its compass and the Christian story shows what life could look like. We all need to show love through our actions.
Similarly, Paul wrote his letter to the churches in Corinth at a time when they were struggling. There were divisions and and a lack of trust. It was a difficult time. Paul wrote to them to remind them that no matter how hard things were, God, the Father of compassion, would come alongside them, bringing comfort and healing. And having been comforted by God, they could then comfort others. Christ knew what it was like to suffer; He was there in their sufferings. Christ was also full of comfort, the comfort and hope that overflowed into Paul's life and the life of the church in Corinth and it needed to be shared.
Paul's letter continues to speak to Christians of today: 'for just as the sufferings of Christ flow over into our own lives, so also through Christ our comforts overflow.' We know that Christ is with us in hard times, there to comfort and guide. Therefore we, in our turn, can come alongside others who are going through hard times. Christ's comfort gives us 'patient endurance', a resolve to trust in Him and to bring that comfort, love and hope to others.
As I write, schools are re-opening to all pupils, the first part of the roadmap for lifting lockdown. There is hope that things will be getting 'back to normal'. What is that 'normal' going to be? Throughout the pandemic period, we have become more aware of people who are lonely, who need help of some sort, who have suffered loss. In this time we have become more aware of parts of society who lack basic needs: the homeless and the hungry. We are more aware of how much we depend on the health service, on the caring sectors, on schools, on council employees. We are more aware of how we need to reverse the damage we are doing to our environment, to God's creation. Will going back to 'normal' mean the same as it was before or, because of all we've faced and all we've learnt, that we will commit out ourselves to working towards a world in which love for each other means a fairer, more compassionate, less selfish society, just as Christ calls us to do?
This Sunday is Mothering Sunday, when we give thanks for our mother church, for our mothers and for all those who have mothered us. The way to show our thanks for what we have received is to come alongside others in good times and hard times. We have to be ready to bring God's story, our story to others and to be the change we talk about. The Archbishop finished his conversation with these words: 'You can find yourself and all that you long for, for yourself and your world, in Christ: have a look.' Let us take that vision into a world that reflects Christ's comfort, compassion, hope and love for all.
Jane Barry (Reader)
---
Reading for Sunday 7th March
John 2: 13 - 25 (NIV UK)Jesus clears the temple courts
When it was almost time for the Jewish Passover, Jesus went up to Jerusalem. In the temple courts he found people selling cattle, sheep and doves, and others sitting at tables exchanging money. So he made a whip out of cords, and drove all from the temple courts, both sheep and cattle; he scattered the coins of the money-changers and overturned their tables. To those who sold doves he said, 'Get these out of here! Stop turning my Father's house into a market!' His disciples remembered that it is written: 'Zeal for your house will consume me.'
The Jews then responded to him, 'What sign can you show us to prove your authority to do all this?'
Jesus answered them, 'Destroy this temple, and I will raise it again in three days.'
They replied, 'It has taken forty-six years to build this temple, and you are going to raise it in three days?' But the temple he had spoken of was his body. After he was raised from the dead, his disciples recalled what he had said. Then they believed the Scripture and the words that Jesus had spoken.
Now while he was in Jerusalem at the Passover Festival, many people saw the signs he was performing and believed in his name. But Jesus would not entrust himself to them, for he knew all people. He did not need any testimony about mankind, for he knew what was in each person.
Reflections on John 2: 13 - 25"Zeal for your house will consume me" (v17)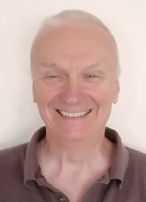 We don't use the word "zeal" very much these days do we? Yet for me this is the pivotal sentence in our passage this week. So I looked to Mr Google for a DEFINITION OF ZEAL – "fervour", "ardour" and "great energy or enthusiasm in pursuit of a cause or objective."
What was Jesus "cause or objective"? To draw individuals back into connection with Father God and to enable them to worship Him in Spirit and in Truth. And Jesus certainly pursued that cause with great energy! Remember that John the Gospel writer quite deliberately sets out his account to understand Jesus story as an unfolding one, and here straightaway in Ch2 we have "parables" of the two halves of Jesus objective …….. the CHANGING (or Conversion) of the water into wine, and the CLEANSING of the Temple in Jerusalem (the place where Gods presence with man dwelt for 1st Century Jews, and where the celebrations of Gods journeying with them were centred year after year). The Changing/Conversion occurred in a back room, with Jesus and the water jars – just as the Conversion experience of the majority of Christians takes place, quietly, between us and God; the Cleansing, however, took place very openly, before the devout and the merchants, Jews and Gentiles/non-Jews alike – just as the Cleansing/Clearing-out-of-the-rubbish in Christians lives, takes place in the midst of our everyday, in full view! Someone once summed up the process as "Jesus takes us JUST AS WE ARE, warts and all, but loves us too much to LEAVE US AS WE ARE".
Notice that Jesus does this act of cleansing in the Temple Courts – the places where women and non-Jewish God-fearers were allowed ………and their opportunities to worship God were being minimised in the interests of commerce! It conveyed the suggestion that, however God-fearing, they weren't in the same league as true-born Israelite men. With one – literal – crack of the whip, Jesus destroys that separation; He came that all would know we have equal access to God. (And remember by John Ch4 Jesus has taken it much further, by deliberately arranging an encounter with someone who would have definitely been given the thumbs down by true blue Jews – a despised Samaritan, with a dodgy personal life, and a woman. Yet Jesus changed her into his first evangelist!)
In modern popular culture Lent, if it is thought of at all, is a time (after "dry January") to temporarily give something up …….. before having a food and drink binge at Easter. Superficial, ceremonial, and of no lasting effect. Just as Jesus, in the final days of his ministry on earth, had to clear out the merchants from the Temple Courts again – they had gone back to their old ways when they thought He wasn't looking! For us as Jesus followers, however – particularly in lockdown – Lent gives us an opportunity to review, through prayer, reflection, reading, quietness (or whatever means you draw closest to God) the extent to which we are co-operating with Jesus in driving out of our lives (and keeping out) those things which hinder OUR true worship of God and our witness to a currently very frightened world, in which after the Covid Emergency will come the Climate Emergency.
Let me finish with another thought from this passage. It's this …… where do people expect to find the Presence of God? For the Jews, it was the Temple; good, but only accessible at certain times and for certain people. During Jesus time on earth, it was fully in himself (as described in a modern worship song "The greatest love song, the greatest story/The King of Heaven poured into a man). A single life. And since Jesus ascended to Heaven? In His followers on earth, individually and together being changed into a reflection of Him by GOD THE HOLY SPIRIT – this "treasure in jars of clay" – for all the world to see, until Jesus returns.
And that's why Jesus calls US to have the same zeal as Him this Lent and beyond. Maranatha!
Cliff Dumbell (Lay Leader)
---
Reading for Sunday 28th February
Mark 8: 31-end (NIV UK)Jesus predicts his death
He then began to teach them that the Son of Man must suffer many things and be rejected by the elders, the chief priests and the teachers of the law, and that he must be killed and after three days rise again. He spoke plainly about this, and Peter took him aside and began to rebuke him. But when Jesus turned and looked at his disciples, he rebuked Peter. 'Get behind me, Satan!' he said. 'You do not have in mind the concerns of God, but merely human concerns.'
The way of the cross
Then he called the crowd to him along with his disciples and said: 'Whoever wants to be my disciple must deny themselves and take up their cross and follow me. For whoever wants to save their life[b] will lose it, but whoever loses their life for me and for the gospel will save it. What good is it for someone to gain the whole world, yet forfeit their soul? Or what can anyone give in exchange for their soul? If anyone is ashamed of me and my words in this adulterous and sinful generation, the Son of Man will be ashamed of them when he comes in his Father's glory with the holy angels.'
Reflections on Mark 8: 31-end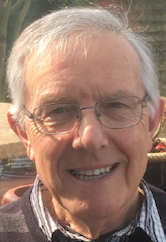 This section of the readings taking us through Lent is headed 'Jesus predicts his death'. Lent is our annual opportunity to give particular thought to this basic truth about our faith, that Jesus died. This necessarily involves a personal honesty towards the truth that our sin has brought this about. So how are we supposed to feel during Lent? I would suggest that rather than feeling dour and full of guilt, we can in fact feel quite the opposite. Let me explain what I mean. Going back to the opening words in verse 31 we read "Jesus then began to teach them (his disciples) that….." and he spells out the future of his suffering, his rejection, leading to his death and then importantly his resurrection. All in one verse! Let me introduce an illustration at this point. There are times when we are waiting for news from someone and when they return they might say "Do you want the good news or the bad news?" In this passage of scripture as Jesus and the disciples are in conversation with them asking him questions, he could have said "Do you want the good news or the bad news?" Well, no matter what they might have answered Jesus begins with the bad news, and that is the right way round because the Good News needs to come at the end. The point I want to make here is that even the bad news is good news. The bad news is good news because the sin which makes the bad news necessary has a cure. The bad news is good news because Jesus had to go through this to give us a way out. It is good news because it reveals God's great love, offering forgiveness and eternity to all who choose to say sorry. It is good news because Jesus chose, of his own free will, to take that journey on our behalf. The truth is that without the apparent bad news announced by Jesus in verse 31, all of us are utterly and unchangeably without hope.
So I suggest that everything about Lent is positive, even our awareness of our sinfulness because as Jesus was careful to include in verse 31, He would rise again. That, final wonderful truth completely renders everything negative inconsequential for the Christian. Now look at verse 32. Peter's reaction to what Jesus has said is lacking in understanding and he refused to accept it, and speaking no doubt for all the disciples says "No, this cannot be" and he rebuked Jesus. Jesus needed to give him a strong reply. It seems clear that Peter's response was in effect a temptation to Jesus not to let it happen, so "get behind me Satan". Jesus also said to him" you don't have the mind of God." In truth this response by Jesus is a magnificent sign that he was determined to be on a collision course with the hold that Satan had over the human race. Nothing was going to change his mission, and for the whole human race that is the best news possible.
So Lent is a time, yes for repentance but especially also for praising God for His love and the Good news he holds before us . So for the Christian even the bad news is also Good news and reveals to us a book, the Bible which is positive at every turn. So Lent helps to prepare us for Easter when we will celebrate both the resurrection and the fact of forgiven sins. Hallelujah.
Rev Geoff Hobden
---
Reading for Sunday 21st February
Mark 1: 9 - 15 (NIV UK)The baptism and testing of Jesustrong
At that time Jesus came from Nazareth in Galilee and was baptised by John in the Jordan. Just as Jesus was coming up out of the water, he saw heaven being torn open and the Spirit descending on him like a dove. And a voice came from heaven: 'You are my Son, whom I love; with you I am well pleased.'

At once the Spirit sent him out into the wilderness, and he was in the wilderness for forty days, being tempted by Satan. He was with the wild animals, and angels attended him.

After John was put in prison, Jesus went into Galilee, proclaiming the good news of God. 'The time has come,' he said. 'The kingdom of God has come near. Repent and believe the good news!'
Reflections on Mark 1: 9 - 15
This week at (virtual) college, my fellow students and I have been considering interfaith relationships and the role of Christian ministry in a multi-faith society. We are encouraged to offer friendship and hospitality to people of other faiths and none and to work in collaboration with other faith groups to serve our local communities. We are encouraged to dialogue as much as possible with people of other faiths, allowing their understanding of God to enrich our own faith and vice versa.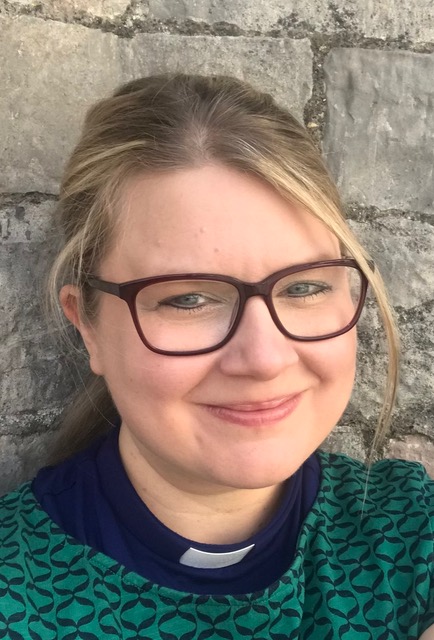 However, there is a need to hold this in tension with those things which are fundamental to our own faith. I would say it is crucial that we do not "water down" or apologise for how important Jesus is to our faith. We believe he was the Son of God, that he offers us the opportunity of a relationship with him through prayer, and that salvation was secured through his death and resurrection.
Jesus' ministry began at his baptism and is the focus of the first Sunday of Lent. It marks the transition from Epiphany to Lent. Epiphany establishes Jesus' identity, Lent marks the beginning of his mission. The verse "You are my Son, whom I love; with you I am well pleased." (v.11) consolidates this new focus. These words also direct us to Good Friday, and the similar words of the centurion attending Jesus' crucifixion: "Surely this man was God's son." (Mark 15:39.)
You may ask: Why Jesus was baptised when he was without sin? Firstly, his baptism endorsed John's practice of baptism and established the expectation of baptism for Christian followers. Secondly, Jesus demonstrated his commitment to us; his intention to sustain us with his Holy Spirit, to advocate for us and to secure our eternal life.
In spite of the splendour and transcendence of his baptism, the next destination of Jesus' ministry was the wilderness. Jesus' ministry included experiencing all the hardships of being human, including death; so that he could stand in full solidarity with humanity, and to be the best refuge for humanity in times of trouble and despair. Jesus' baptism supported him for his future ministry, but it did not protect him from the injustice of the cross.
Likewise, at baptism we too are equipped. Our baptism establishes our identity and assures us of Jesus' commitment to us. Baptism is a public witness to God's adoption of us, claiming us as his children. We have accepted a unique one-to-one relationship with him that flavours everything we do.
One of the main things I have learned this week is how much people of other faiths value our theology about who Jesus is, even if they do not agree with it. 'As Jesus was coming up out of the water, he saw heaven being torn open and the Spirit descending on him like a dove. And a voice came from heaven: "You are my Son, whom I love; with you I am well pleased."' (1:10-11.) Jesus' baptism set him apart, God's authority was confirmed in him. In living out his mission we believe that he brought heaven and earth closer. Understanding who Jesus is, is life-changing. While there may be a need for sensitivity or explanation, our faith in Jesus makes us who we are; this distinctiveness is something to be open about and to celebrate.
Larissa Trust (Ordinand)
---
Reading for Sunday 14th February
Mark 9: 2 - 9 (NIV UK) The transfiguration
After six days Jesus took Peter, James and John with him and led them up a high mountain, where they were all alone. There he was transfigured before them. His clothes became dazzling white, whiter than anyone in the world could bleach them. And there appeared before them Elijah and Moses, who were talking with Jesus.

Peter said to Jesus, 'Rabbi, it is good for us to be here. Let us put up three shelters – one for you, one for Moses and one for Elijah.' (He did not know what to say, they were so frightened.)

Then a cloud appeared and covered them, and a voice came from the cloud: 'This is my Son, whom I love. Listen to him!'
Suddenly, when they looked around, they no longer saw anyone with them except Jesus.

As they were coming down the mountain, Jesus gave them orders not to tell anyone what they had seen until the Son of Man had risen from the dead.
Reflections on Mark 9: 2 - 9
The phrase 'light at the end of the tunnel' has been used a lot over the last few months. Sometimes it's been proved to be a receding light, as lockdowns became longer and death rates from Covid rose. Then the light got brighter with the news of the vaccination programmes and the astounding numbers receiving their jabs. The lockdown at this time of year has been hard with dark days and poor weather. But now the days are getting longer and the spring flowers indicate the coming of the spring. We can start to look forward with a mixture of hope and some trepidation.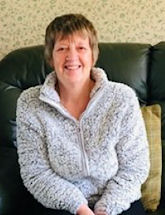 Approaching Lent can seem like that: forty days of being in the wilderness with Jesus and 'with the wild animals'. We are invited to reflect, to read, to deny ourselves some of things that we enjoy, that make life easier, in order to focus our attention on what Jesus did, and does, for us. This year we are invited through #LiveLent to participate in God's story and to make it part of our own stories. We, and all followers of Jesus, need constant help to understand more, even if that understanding is not complete and to learn how we can respond.
In Mark's gospel for this week, we see Jesus offering his closest followers a glimpse of his glory. He takes them away from the hubbub of their lives and in the transfiguration they see Jesus dazzling in clothes 'whiter than anyone in the world could beach them'. They see Moses and Elijah, who had both looked forward to a new state of relationship with God and his people and who were both expected to return before the coming of the Messiah. And they heard God's voice saying: "This my Son, whom I love. Listen to him!" Peter, James and John were confused, were frightened: it was so much to take in. And then there was just the four of them on the mountain, making their way back to the hubbub. During that journey, Jesus told them what had to come before his coming to the glory that they had seen: that the Son of Man had to rise from the dead. Jesus was about to make his journey to Jerusalem where he would be executed and the disciples would be with him in that dangerous journey. As they listened to Jesus, this glimpse into the truth of who Jesus is was just what the disciples needed to have hope for this journey.
One of the things that Jesus told the disciples was not to tell anyone what they had seen until after the resurrection. His resurrection would be the completion of his work, showing his true and full character as the Messiah. Those first disciples and believers, who witnessed so much, did what they were told: to go and tell. They had travelled with Jesus, they had listened to him, they had seen what he did for all kinds of people and they had learnt from him. They took what they had learnt into their lives and they made a difference. During Lent we have that opportunity to read, to listen, to learn and then go forward into world, with its joys and its challenges, with the glory of Jesus in our lives, bringing it to others in whatever way we can.
The disciples' experience at the transfiguration reminds us that no matter how powerful a spiritual experience is, the time comes when we have to come down off the mountain and rejoin our everyday life. But when we do so, we need to do it as changed people. So this Lent, as we look towards the light at the end of this tunnel we are in, let's journey through it with the Light of the World to guide us, teach us, inspire us and change us so we emerge as Easter people, ready to serve God's world as He calls each one of us by name to do so.
Jane Barry (Reader)
---
Reading for Sunday 7th February
John 1: 1 - 14 (NIV UK)The Word became flesh
In the beginning was the Word, and the Word was with God, and the Word was God. He was with God in the beginning. Through him all things were made; without him nothing was made that has been made. In him was life, and that life was the light of all mankind. The light shines in the darkness, and the darkness has not overcome it.
There was a man sent from God whose name was John. He came as a witness to testify concerning that light, so that through him all might believe. He himself was not the light; he came only as a witness to the light.
The true light that gives light to everyone was coming into the world. He was in the world, and though the world was made through him, the world did not recognise him. He came to that which was his own, but his own did not receive him. Yet to all who did receive him, to those who believed in his name, he gave the right to become children of God – children born not of natural descent, nor of human decision or a husband's will, but born of God.
The Word became flesh and made his dwelling among us. We have seen his glory, the glory of the one and only Son, who came from the Father, full of grace and truth.
Reflections on John 1: 1 - 14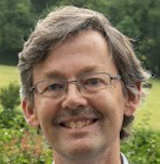 Good beginnings are so important, whether it is the start of a book, or the forming of a group to do some training, or meeting a new work client etc. I can remember being read to as a child, and hearing the start of My Family and Other Animals by Gerald Durrell "July had been blown out like a candle by a biting wind that ushered in a leaded August sky. A sharp stinging drizzle fell...." or Thomas the Tank Engine by Rev W Awdry "Thomas was a tank engine who lived at a Big Station. He had six small wheels, a short stumpy funnel, a short stumpy boiler and a short stumpy dome." They are all beginnings which lead the reader to want to continue with the story and learn more. The imagination is fired and curiosity aroused.
It is the same with this Sunday's Gospel reading. In the beginning was the Word, and the Word was with God, and the Word was God. He was with God in the beginning. I don't know about you, but with an introduction like that, I'm hooked and want to read more.
Some years ago, I went on a course where, among other things, these verses were studied. The leader said that another name for Jesus was the Greek word Logos, which means word or speech. We then replaced the word "word" with "Jesus", so it reads "In the beginning was Jesus, and Jesus was with God, and Jesus was God. He was with God in the beginning..." It all made so much more sense to me. Jesus is the light of the world, which is one of his attributes which we celebrated last Sunday at Candlemas and of which he said about himself in John 8: 12 'I am the light of the world. Whoever follows me will never walk in darkness, but will have the light of life.'
There are lots in this reading which I love and could write about, but the verse which I want to focus on is verse 12 "Yet to all who did receive him, to those who believed in his name, he gave the right to become children of God." When I made a decision at the age of 14 to ask Jesus into my life, I became a child of God. When anybody asks Jesus into their lives, they become children of God. This is amazing and awe inspiring. The light shines in the darkness of our lives, and the darkness has not overcome it. We have the light of Christ guiding and helping us. This light of Christ is the Holy Spirit, who brings light and life to us and is a deposit in us, guaranteeing our inheritance until the redemption of those who are God's possession (Ephesians 1:14) and is also a seal of ownership on us, with his Spirit in our hearts as a deposit, guaranteeing what is to come. (2 Corinthians 1:22 and 5:5). As children of God, this deposit of the Holy Spirit which God has put within us is not a static thing, but one that gives life and energy and fire within us. Paul gives a good description of the power available to us in Ephesians 1: 18 – 20 "I pray that .... you may know the hope to which he has called you, the riches of his glorious inheritance in his holy people, and his incomparably great power for us who believe. That power is the same as the mighty strength he exerted when he raised Christ from the dead and seated him at his right hand in the heavenly realms".
As dearly beloved children of God, how do we go out and show this love of God, which we have, to others? I have just finished reading "Scattered Servants" by Alan Scott. On p161, Alan writes about every believer in Jesus knowing their adoption, authority and assignment. So far, I have written about knowing our adoption, in that we are children of God. Our authority comes from Matthew 10: 1 "Jesus called his twelve disciples to him and gave them authority to drive out impure spirits and to heal every disease and illness," and our assignment in vv 7-8 "As you go, proclaim this message: "The kingdom of heaven has come near." Heal those who are ill, raise the dead, cleanse those who have leprosy, drive out demons. Freely you have received; freely give."
So my prayer is that we all know who we are, who has commissioned us and the task he has set us to do. What will be the result? The light shines in the darkness, the Kingdom of Heaven advances and the blessing of God will come to those around us.
Drop me an email or call me (on 01934 823556) if I have fired your imagination and aroused your curiosity and you would like to read more about how to take Jesus to those who don't know him, and be encouraged by Alan's book "Scattered Servants". I can lend it to you!
Chris Wilkins.
---