Giving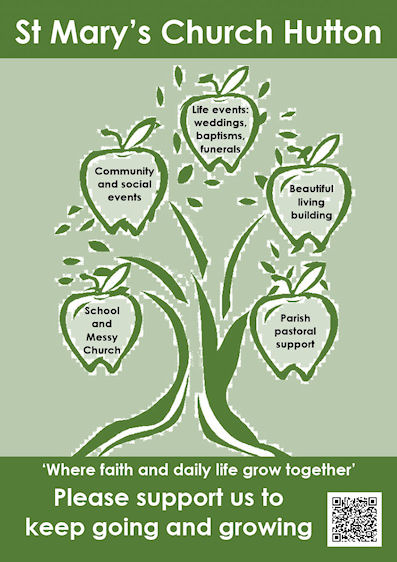 GIVING
We are here for every member of Hutton parish and the Christian Church, whether you are a member or not.
The ministry through St Mary's is supported and made possible largely through the giving of the church family.
Please make a donation towards the ongoing work of the church, our pastoral work in the community and our Mission Partners.
Click on the button below to make a donation now using a debit or credit card via our secure online card payment partner GiveALittle.
GIVE TO ST MARY'S CHURCH
We aim to be good stewards of all that we receive and our accounts are audited by an independent qualified professional.
Thank you.