Letter from the Rector
The Vicarage, 9th January 2022
Dear friends,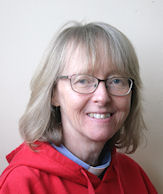 What was your Christmas and New Year like? At the Vicarage it included seeing family again including a new member (two ministers now round the Christmas table), my son testing positive for covid and lots of change of plans (nobody else caught it thanks to the booster jab), lots of reading, jigsaws, board games, yummy food and sleep – oh yes also a pigeon who fell down the chimney and a trip to Manchester and back in one day! With Tom being ill and plans changed at the last minute it meant we sadly didn't see everyone and someone couldn't visit their parents. Despite all that, everyone was incredibly gracious and understanding and in a strange way things worked out for the better.
I've been thinking a lot recently about plans and how God really does have everything in hand and that at the time we don't always understand why things happen or why things have to change, but then looking back it becomes crystal clear. Lately this verse keeps being read 'For I know the plans I have for you,' declares the LORD, 'plans to prosper you and not to harm you, plans to give you hope and a future.' Jeremiah 29:11. It is a verse often quoted in the new year but it is a great one.
We may have plans for 2022, we may have dates in the diary, we may have plans for the day ahead – but are we open to a change of plan, are we open to the whisper of the Holy Spirit, that prompting that tells us to knock on that door, call that person, email that friend, stop and pray for someone. Do we ask for guidance at the start of each day that God will guide and direct our every move that day?
I'm writing this on Wednesday and tomorrow (6th) is Epiphany when all the decorations come down, which sadly makes everything look so bare and more importantly when we remember the time that the wise men came to visit the now toddler Jesus. The account of their story is so inspiring as they didn't have plans, they just followed the star on a journey that could have taken up to two years. They were very clever men but they also had Godly wisdom that didn't get sucked into the evil ways of Herod. Their wisdom led them to seek and to keep on seeking until they had found. Wisdom is not the acquiring of knowledge but about discovering who Jesus is and how we are to follow Him. Wisdom is a gift of the Holy Spirit and we need it each day.
The wise men also showed great determination and kept going. However we feel this year just keep going on with the Lord and He will give you strength. They were also men of faith in that they sought and found the most amazing thing – the King of kings.
As we venture out into 2022 with all the unknowns, go with this promise that is our verse for the year.
'Be strong and courageous. Do not be afraid or terrified because of them, for the LORD your God goes with you; he will never leave you nor forsake you.' Deut 31: 6
Happy New Year to you all!

Revd Anne Wilkins
---