Letter from the Rector
The Vicarage, 6th June 2021
Dear friends,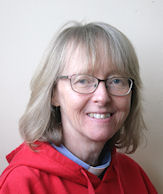 On Monday we are heading away to Wales for a much needed break and then we're off again at the end of the month to the Peak District. Clergy are expected to take time off and rest otherwise they will burn out and be no good to anyone. Time to rest and stop working is part of God's plan. The word holiday is actual derived from the words holy and day. Each week we are meant to have a Sabbath day when we rest and have some refreshment and restoration. We read in Genesis 2: 2,3 that after all the creating God rested from all his work. God blessed that day and made it holy because on it he rested. It is important that we set aside one day a week to just rest and be. It doesn't have to be a Sunday as for many people that is not possible. I try to take Friday as my Sabbath and not do any work. I always find that after a good break then I am far more productive when I come back to work.
Last Sunday was Trinity Sunday which marks a new season in the church. I like the fact that we have seasons in the church to mark different times in the year. I like the fact that different colours can be used in church and in robes to say something about the season we are in. The season of Easter was white, which is a celebration colour, then it was Ascension which is white or gold, then it was Pentecost which is red to depict the flames of the Spirit. Trinity marks a new season in the church which goes on for a long time until October – though we have Harvest before that. The colour for Trinity is green. As well as Trinity it is sometimes called Ordinary Time, because there are no special things to celebrate. Nevertheless, it is an important time as the colour green is chosen because it is a time for growth. At the moment everything in the garden and countryside is very green and lush due to the rain in May and now the lovely sunshine. Everything is growing at a fast rate, including the weeds! Over this period of time during the summer it is a chance to tend our lives – to water and feed our lives, to rest, to reflect, to enjoy our surroundings, to spend time in prayer more and reading God's Word. This is all in preparation for the harvest in the autumn. Hopefully we will be looking to start things properly in September and when we can start planning. I pray for fruit in each of our lives and also fruit in seeing new people come to know the Lord. Are you still praying for your 5 people for example?
So down time, rest and refreshment is never a waste of time. It is God given and it is a time of preparation for what God wants to do with us in the future. So, if you see me wearing green on a Sunday – it's a reminder that this is time for growing.
Every blessing

Revd Anne Wilkins
---