Letter from the Rector
The Vicarage, 1st August 2021
Dear friends,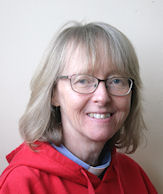 Even if you are not the sporty type I hope that you have seen some of the Olympics. There is a great variety of old and new sports taking part – even skate boarding and surfing. So far team GB are doing very well and winning quite a few medals. It's the culmination of years of training and getting up in the early hours and in all weathers to reach their dream, their goal of an Olympic medal. Through all those years they have had the support of their family and friends as well as their coach and also the team that they find themselves in. There is a great sense of support and camaraderie which is wonderful and necessary to keep them going when they don't achieve what was expected or what they wanted.
Paul uses the analogy of athletes in his letters to talk about the Christian life as a race.
I wanted to be sure I was not running and had not been running my race in vain. Gal 2: 2
You were running a good race. Who cut in on you to keep you from obeying the truth? Gal 5: 7
I have fought the good fight, I have finished the race, I have kept the faith. 2 Tim 4:7
Similarly, anyone who competes as an athlete does not receive the victor's crown except by competing according to the rules. 2 Tim 2:5
It is an analogy that we can still use and understand today. The Christian life requires discipline and determination to keep going and not give up until we get to the end of the race. In that race we should not be on our own as we will struggle – we need the power of the Holy Spirit and we need each other to pick us up when we stumble, when we want to give up, when things tempt us away, when it is just a struggle. There is no such thing as a solitary Christian. That is why we need to be part of the church, the body of Christ. As we look to relaxing the guidelines slowly and we only need one service and we can sit a bit closer and we can sing, I really look forward to seeing more people. I also understand if people don't feel ready to come back yet.
Let us remember that however hard the race is we need to keep going to the end. Unlike the Olympics there will be a reward for all who get to the end of the race. Paul talks of the victor's crown – which would have been the norm for his day. Our reward is that if entry into heaven and eternal life with Jesus.
Let us be inspired by the writer of Hebrews:
Therefore, since we are surrounded by such a great cloud of witnesses, let us throw off everything that hinders and the sin that so easily entangles. And let us run with perseverance the race marked out for us, fixing our eyes on Jesus, the pioneer and perfecter of faith. For the joy set before him he endured the cross, scorning its shame, and sat down at the right hand of the throne of God. Consider him who endured such opposition from sinners, so that you will not grow weary and lose heart. Hebrews 12: 1 – 3
So, as we go forward let's encourage each other and fix our eyes on Jesus and the reward ahead.
Every blessing

Revd Anne Wilkins
---