Letter from the Rector
The Vicarage, 11th September 2022
Dear friends,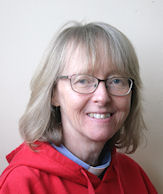 As I type this our new King Charles III has just been proclaimed in London. When this magazine goes out the funeral of our late Queen Elizabeth II will have taken place. We have indeed been living through a time of historical significance and change. I wonder how you are feeling at this point in time? Maybe you are still feeling grief at the loss of our Queen or maybe you are feeling great hope as we begin a new era. It has been a very turbulent three years and we have been faced with relentless changes in the world and in the nation which have impacted our own personal lives. We have lived through a pandemic, we are facing the effects of climate change with the recent floods in the world, wildfires and the extreme heat wave in our nation. There is war in Europe which has affected our energy supplies and there is great concern about this winter with bills and food prices rising. We had a new Prime Minister on 6th September and then on 8th September we all heard that our Queen had died. You may be thinking – what is going to happen next? It would be easy to feel very unsettled and worried.
I think that we can look to the late Queen Elizabeth for our inspiration. Some people would say that she lived an easy life, but in fact she faced many serious challenges both nationally and personally in losses and tragedies. Yet even in the most turbulent of times she remained peaceful and calm. What kept her strong was her faith in Jesus Christ, which she was always ready to share.
'For me the teachings of Christ and my own personal accountability before God provide a framework in which I try to lead my life. I, like so many of you, have drawn great comfort in difficult times from Christ's words and example. '
The Queen spent time in prayer and was a committed worshipper. It is this that kept her going through the good and bad times. In her Christmas message of 2014 she said: 'For me, the life of Jesus Christ, the Prince of Peace, whose birth we celebrate today, is an inspiration and an anchor in my life. A role model of reconciliation and forgiveness, he stretched out his hands in love, acceptance and healing.'
As we look to a future holding both uncertainty and hope we can hold onto the promise that 'Jesus Christ is the same yesterday and today and for ever.' Hebrews 13: 8 and that 'And surely I am with you always, to the very end of the age.' Matthew 28: 20.
Jesus is not some fictional character but He is alive and real and is there for us in the good times and the bad. As he was with the Queen He can be our comfort, our Rock, our strength, our hope and He will be there for us to lead and guide us and to surround us with His arms of love.
We have no need to fear if Jesus is part of our lives.
A Prayer for the future
Lord Jesus thank you for the Queen and her great faith in you. Help me to trust you for my tomorrows, whatever they may hold. Help me to know that You are with me. Come Lord and walk with me in my life's journey as You walked with the Queen. In Jesus' name. Amen.
Blessings

Revd Anne Wilkins
We would love to hear what you think of St Mary's and what is important to you. Please Click Here for our feedback survey.
---
Click Here - for Stay Connected News, Notices and helpful information
Click Here - For our latest Talks and Sermons