Letter from the Rector
The Vicarage, 5th September 2021
Dear friends,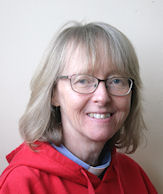 As I said last week September is about new beginnings – children and young people are preparing to return to school or to start school (can you hear a collective sigh of relief from parents), some are starting secondary school which is such a big step and some are off to university which can be a scary experience. If you know of anyone like this, then do send them a card saying that you will be praying for them. This month I would ask you to pray for our work with children and families. In Hutton we are re-launching Messy Church on 11th September with an outdoor picnic, games and some simple worship. We are giving out fliers to reception families as they won't have heard about Messy Church. Do pray that we will see our regular families back and also some new one too. Messy Church is indeed church – we have fellowship, enjoy worship together, hear a Bible story and get to think about it and have prayers, as well as make lots of lovely craft which reinforces the theme for the day. It is church and people see it as that. We have a great team who enable this all to happen – we are always open to new people joining or just coming along to see what we get up to.
Also, in Hutton we are starting up Church in the Village Hall and I invite you to pray for this service and that we will see families come along. It is a good service for all ages to come to.
In Locking last week, I held a tea party for families that we have contact with, along with those who lead children's work. It was lovely to see children playing and also the adults having lots of laughs and chatter. Do pray for JAM (Jesus and Me) starting up again on Sunday 12th September. We do still need more people to lead the work – do pray for more teachers so we can build the team. Thank you to those who are teaching and also helping too. Pray that we will see many families coming along and that this work will grow.
Also in Locking we are starting Celebration Sunday again on 26th September – another time when it is good to have all ages together. Again pray for this service and let families know it is happening and invite them along.
On top of all this we are being contacted again with requests for baptisms and thanksgivings, which offer us more opportunities to show the love of Jesus.
If churches are to have a future, we need to get serious about mission and to reach out to families and if we want our churches to be for all ages. I pray that we will welcome them with open arms, get to know them, to support them as it is not easy being a parent today, to show them the love of Jesus Christ, to never tutt or show disapproval. It may mean that we have to make some changes which we need to do with grace.
So please this month pray for all the contacts that we will have with children and families – that we will pass on the good news and see our churches grow.
One generation commends your works to another; they tell of your mighty acts. Psalm 145: 4
Every blessing

Revd Anne Wilkins
---