News Letter
1st October, 2023
Dear friends,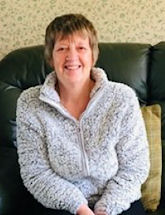 On Thursday 21st St. Mary's was visited by Y3 from Hutton School to learn about how we celebrated our Harvest Festival and to learn more about the building. Y3 is leading the school's harvest celebrations, including an assembly and all the gifts that are being taken into school will also go to Somewhere to Go. So we talked about God's goodness and blessings, about how we need to look after nature and about how we should remember those who are not as fortunate as ourselves. We shared a prayer and then the children explored. One girl asked the question: 'Is this our church?' Of course the answer was 'Yes!' At the end of the visit the children were asked two questions. 'Is this your church?' 'Yes!' 'And who has been with us?' 'Jesus!'
These are the messages that we need to share with everyone. Jesus is for everyone; the church is there for everyone. As we continue our journey through the vacancy as a benefice we must not lose our focus on that.
In October we launch the annual Shoebox appeal, sending gifts in Christian love to children who we will never meet. Archdeacon Adrian Youings will be leading a weekend of teaching in the middle of the month. All are welcome to come: why not invite someone to attend with you.
At the end of the month is the Benefice Memorial Service where we remember and give thanks for those who have died recently and in the past. All are welcome there too. We continue to pray and work for the future of the Benefice, for our families, friends, schools and communities, remembering what the children were reminded of: these are our churches and Jesus is with us.
Every Blessing
Jane Barry, Reader at St. Mary's
---
Click Here - for Stay Connected News, Notices and helpful information
Click Here - For our latest Talks and Sermons
Click Here - To Give online to St Mary's Church and our Mission Partners