Letter from the Rector
The Vicarage, 3rd October 2021
Dear friends,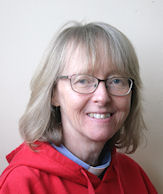 It's a sad farewell to the summer with the weather turning cooler and the nights really drawing in. Despite that, there have been many signs of encouragement and hope. The words that I have been hearing over and over this past month have been 'It's good to be back.' Last month we have had some good times together in worship – the service in the marquee, our harvest services with the large amount of foodstuffs going to Somewhere to Go, Church in the Village Hall in Hutton, Celebration Sunday in Locking as well as our other services. On top of that Messy Church had a picnic, games and worship afternoon when it was good to see our core families again. It has been lovely to welcome back people of all ages.
As we move forward, we are always trying to keep everyone safe while trying to have a sense of normality too. At all times I firstly discuss how we are going to do things with the wardens and then we take our proposals to the PCCs for them to discuss and vote on. One such issue has been the receiving of Holy Communion this past 18 months, when we have been only permitted to have wafers and not to use the common cup for safety reasons. We are now allowed to use the common cup, but we all feel that is not a good option. Another option is for the minister to touch the wafer onto the wine and then place into the recipient's hands. In Hutton the PCC decided to keep just wafers and to not receive the wine. In Locking the PCC did vote to have the minister touch the wine and give to the recipient.
It has been agreed though that if we have joint Communions we will revert back to wafer only for that service. In Locking we are aware that there may be people who still want to receive just the wafer. If this is the case then we ask that you just put out one hand to receive the wafer. If you wish the receive the wafer touched with wine then put out both hands. This will be explained before the service. How this is working will be reviewed regularly.
Also we have been discussing evening services as these have not recommenced. Locking PCC have had discussions and it has been agreed to have just one evening service on the 4th Sunday of the month and for it to be at 4pm, which saves people coming out in the evening. This will be reviewed after 6 months to see how it is going. In Hutton there were also discussions but any decision has been deferred to a meeting with: the wardens, Jane Barry, Eric Holdaway and myself. Please be patient as we meet and seek wisdom as to the right course of action. Not having as many evening services means that we can use Sunday afternoons for other events for both church and community.
It has been wonderful to be back – but join us in praying for a fruitful future where we see growth in our relationship with the Lord and where we also see our church family grow.
Every blessing

Revd Anne Wilkins
---