Letter from the Rector
The Vicarage, 16th May 2021
Dear friends,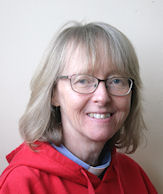 This coming Monday some more of the covid guidelines are being relaxed again and we can meet people inside and have a meal in a restaurant or pub, rather than sit outside in the cold shivering. We have also been told that we are allowed to hug family and friends. For many people this is welcome news as they may not have hugged anyone since before last March. I do hope and pray that if this is you then you will be filled with great joy at hugging your family again. As we move foreword it is still important that we go slowly and carefully with being in church. Some people will want to be very cautious and keep a good distance from people, while others will want to go around hugging people. Yet we need to be respectful of each other and be aware of each other. In church we must continue to be socially distanced. If we chose to hug friends out of church that is fine, but inside the church we need to keep to the same guidelines – primarily so everyone feels safe and comfortable in that environment. When we meet our friends, we need to be cautious and not presume that they will want to be hugged. I am reminded of the verse in Ecclesiastes 3:5 'A time to embrace and a time to refrain.'
There are always times – the right time for something as well as the time on the clock. There is always God's time too. We need to listen for his guidance as to when the right time is to do something. This last year myself and the wardens have been guided to do certain things at certain times. I have not once regretted any decision that we have made – and I give thanks to the Lord for that.
As we move into the future with all the decisions and choices that we have to make, both as individuals and as a church, we need to rely totally on the Lord to make the right move. 'Just because we can, doesn't mean that we should', is the phrase being banded around this year.
So let us pray for the gift of patience and self – control. May we seek for the good of our neighbour and not just our own good. As a body we are not just a group of individuals but we are the body of Christ – what affects one will affect everybody. So let us be extra aware of each other and of what each person is feeling. And also aware of how the Lord is guiding us.
I am reminded of this old hymn which has such wise words.
I know who holds the future,
And I know he holds my hand;
With God things don't just happen
ev'rything by Him is planned.
So as I face tomorrow
with its problems large and small,
I'll trust the God of miracles,
Give to Him my all!
Every blessing

Revd Anne Wilkins
---