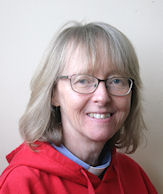 Recently listening to people I know and also listening to people on the news and radio sharing how their lives are, it is clear that we are heading into a challenging time. When we went into lockdown in March it was spring and we had the summer to look forward to. The warm weather came early and stayed and we could meet in gardens and enjoy the wonderful outside. This Saturday the clocks go back and it will be getting dark at 5pm or earlier. In normal times many people find this time of year a struggle with the lack of sunshine and the cold. On top of that this year is the fact that we can't meet people in our homes in the way that we used to. I always look forward to Christmas but this year it will be different and families won't be able to meet together. We have adult children in Manchester and Cardiff who we are not expecting to see at Christmas.
It is because of all this many people are and will be experiencing great loneliness and isolation. Many older people are not wanting to come out, many people live alone and are without family, young people are living alone, students are in halls of residence with people they have only just met. Loneliness is a dreadful thing which eats at our very being as humans are social beings. Interacting with other people is essential to our mental and spiritual health. Even God Himself is family, community, relationship - Father, Son and Holy Spirit and we are made in his image.
So what can we do about this? Well firstly say if you are lonely. Tell someone - don't stay silent. We are a church family and there is no need to be on your own. Knowing that somebody is there can make all the difference. Don't be afraid to pick up the phone. If you know people who live alone then contact them regularly. Many people do not have access to technology so a phone call or a knock on the door is best. We need to look after each other and be aware of our neighbours and friends. Remember that you are never alone and that countless times in the Bible God promises 'I will never leave you or forsake you.' Call on Him when you are alone - worship Him and welcome His presence - spend time with Him in prayer. You don't need to feel alone we are here for each other and the Lord is here too!
Every blessing



See: This weeks Stay Connected Sheet pdf Prayer Calendar October pdf Prayer Calendar November pdf
Churches open
Sunday Services - St Augustine's Locking and St Mary's Hutton are open on Sundays for worship at 10am and then at 11am. There are a limited number of seats at each service due to social distancing. Because of this we are asking everyone to REGISTER EVERY WEEK to say that they are coming to either service. In order to do this please ring Phil Etchells on 814461 from 12noon – 5pm any day. Seats will be allocated on a first come, first served basis. The wearing of a face covering is mandatory.
Services in November
Sun 25th Oct - Locking 10am (with 11am if reqd) - Holy Communion
Sun 1st Nov - Hutton 10am / 11am Morning Prayer - Locking 10am Morning prayer - Hutton 4pm Joint Memorial Service
Sun 8th - Hutton 10am / 11am Remembrance Service - Locking 10am Remembrance Service
Sun 15th - Hutton 10am / 11am Morning Prayer - Locking 10am Holy Communion
Sun 22nd - Hutton 10am / 11am Holy Communion - Locking 10am Morning Prayer
Sun 29th Advent Sunday - Hutton 10am / 11am Morning Prayer - Locking 10am Morning Prayer
Private Prayer
St Mary's Hutton church building is open for private prayer on Thursday 10am - 12noon. Each session will be supervised and all seating will be at a distance of 2 metres. If you have any questions about this please contact the wardens: Dave Bradley 01934 814205 and Mary Potter 01934 812788.
Now that Sunday morning Services have resumed in Locking we have decided to discontinue opening for St Agustine's church for Private Prayer on Thursdays. Our gratitude to all who gave their time to provide supervision over the past weeks.
CLOCKS GO BACK THIS SUNDAY
On Sunday 25th October 2020. We get another hour of sleep!
Blessing goody bags
Next weekend 31st October we will be distributing blessing goody bags to children in Locking who are connected with church and in Hutton those who come to Messy Church. These are on the theme of Jesus being the light of the world (instead of all the hallowe'en activities). Do pray that the children will enjoy the contents and use them to create, read and pray with their parents. We are hoping to do this again for Advent/Christmas.
Memorial Service
Every year we always invite everyone to this service who have lost a loved one in the last year and who we have taken funeral services for. Church members also attend this service and all names are read out for those who wish their loved ones to be remembered. Due to the restrictions in numbers the Memorial Service will just be held for those who have been bereaved this last year and who have been invited. This will take place at 4pm on Sunday 1st November at 4pm at St Mary's Hutton. We don't want to leave church members out, so in the morning services in both churches there will be the reading out of names of loved ones who people wish to remember, as it is All Saints' Day. If you wish your loved one to be remembered then please send names to Anne - call 823556 or post through the Vicarage door. We will have a special time of giving thanks for them as part of the prayers.
Remembrance Sunday
Remembrance Sunday - again this year this will be different due to the restriction on numbers.
In Hutton there will be no parade or gathering around the War Memorial. Both the 10am and 11am services will have a Remembrance Day theme with a 2 minute silence as part of the service. Please register for these services as usual.
In Locking we will not have all the uniform groups join us as we usually do but the 10am service (there will also be an 11am service if numbers require) will have a Remembrance Day theme - also with a 2 minute silence.
In both parishes we are inviting people to put a poster of a poppy in their window (we have one included in Stay Connected.) If you are unable to come to church please still keep the 11am silence either indoors or stand outside your house in silence - a bit like the NHS clapping - but with no clapping. We can still all come together in a safe way to honour those who gave their lives and to pray in silence for peace in the world.
In both parishes we are inviting people to put a poster of a poppy in their window (we have one included in Stay Connected.) If you are unable to come to church please still keep the 11am silence either indoors or stand outside your house in silence - a bit like the NHS clapping - but with no clapping. We can still all come together in a safe way to honour those who gave their lives and to pray in silence for peace in the world.
Local Help
If you are self-isolating and need shopping or supplies please ring Anne 01934 823556 for Hutton and Locking villagers or Steve Cope 01934 813871 for Hutton.
Any Foodbank donations can be left on the doorstep of John and Margaret Bailey, 31 Willow Drive, Hutton or Chris and Anne Wilkins, The Vicarage, The Green, Locking, where they will be collected and taken to the foodbank. They are in need of: Tinned potatoes, Instant mashed potatoes, Shampoo and deodorant, Tinned meats, plus any other food items people want to include but please no pasta! A thank you to everyone's generous gifts from Hutton for the Foodbank, a weight of 109.35 KG was taken to their North street office on Wednesday. Margaret Bailey.
Got some good news? - then why not share it here so we can all celebrate. A special anniversary, a new baby, an engagement, an achievement. It can be something big or very small - if it's good news then let us all know.
Funerals
When you can't attend a funeral. One of the really sad things at this time is that not everyone who would like to attend a funeral can, due to the restrictions on numbers. Over lockdown I have been sending this service to people and suggest that they read it and light a candle at the time of the service to feel that they are part of it. I do hope that it helps you. See - A Simple Reflection at home on a Funeral
Shoebox Appeal 2020
Just to let you all know we will be continuing with our Shoebox appeal again this year even with COVID-19. In fact there will be more need this year too especially because of COVID and the recent disaster in Beirut. I am going arrange with Anne how we can distribute the empty boxes and any issues regarding collection of them. We will again purchase the boxes for us all to fill. So you could now start collecting small items to put in them as you you now start to go out shopping again. The launch in both churches will be on Sunday 4th October and the final date for collection is Sunday 1st November. Also if you have spare time knitted hats and gloves are always required and I do have patterns and some wool if anyone wants them. Please contact me if you need any further information or if you would like to fill a box and haven't done before. John Bailey Tel 815308. Thank you.
Shoebox Online - If getting out is tricky this year, you can select your gifts online and we'll pack and send your shoebox for you. See https://shoeboxonline. samaritans-purse.org.uk/
Collect for The Last Sunday after Trinity.
Blessed Lord, who caused all holy Scriptures to be written for our learning: help us so to hear them, to read, mark, learn and inwardly digest them that, through patience, and the comfort of your holy word, we may embrace and for ever hold fast the hope of everlasting life, which you have given us in our Saviour Jesus Christ, who is alive and reigns with you, in the unity of the Holy Spirit, one God, now and for ever. Amen
Readings for the week
Why not read the readings through slowly twice and before you do ask God to speak to you today. We are now reading through Paul's first letter to Timothy.
Sunday 25th October Matthew 22: 34 - end
Monday 26th October 1 Timothy 1.1–17
Tuesday 27th October 1 Timothy 1.18–end of 2
Wednesday 28th October 1 Timothy 3
Thursday 29th October 1 Timothy 4
Friday 30th October 1 Timothy 5.1–16
Saturday 31st October 1 Timothy 5.17–end
Prayer Chain - If you need prayer for yourself or another then there is a team of people ready to pray. For Locking, please contact Anne Wilkins phone 823556 or for Hutton Kay Cole phone 811424 and they will send out the prayer request.
Please Pray
Please pray for Diane Hiscocks as she is working at Weston General Hospital on the Covid ward. Pray for her safety as well as all the other staff.
Prayer requests - please feel free to send prayer requests to Chris in the office, if you would like them to be included on this sheet, or call Anne on 823556. If you would like someone to pray with you please call Anne and she will pray on the phone.
Nature Notes

What a beautiful month October is, full of warm glowing colours to cheer our hearts! Nowhere is this more evident than in the hedgerows bounding the lanes of our villages: bright red hawthorn berries (left) stand out against the yellow leaves, a harvest of energy for hungry birds; field maples blaze gold beside dark blue/black sloes, and bryony has wound strings of orange-red beads around the lower stems and brambles. I particularly like the dainty three-lobed pink spindle berries that split to reveal orange seeds, (right - poisonous to us humans). Late flowering ivy is attracting wasps and other insects to feed and pollinate, and is so important for protection against the cold and wet for birds and hibernating species. If you have some in your garden, consider leaving it over winter to attract more wildlife. Just a short walk or drive can really lift the spirits right now, and why not bring some of these leaves home with you and place in a shallow dish for a brief seasonal decoration? "The land will yield its harvest, and God, our God, will bless us." Psalm 67 v 6
Gillian


Reading for Sunday 25th October
Matthew 22:34 - end (NIVUK) The greatest commandment
Hearing that Jesus had silenced the Sadducees, the Pharisees got together. One of them, an expert in the law, tested him with this question: 'Teacher, which is the greatest commandment in the Law?'
Jesus replied: '"Love the Lord your God with all your heart and with all your soul and with all your mind." This is the first and greatest commandment. And the second is like it: "Love your neighbour as yourself." All the Law and the Prophets hang on these two commandments.'
Whose son is the Messiah?
While the Pharisees were gathered together, Jesus asked them, 'What do you think about the Messiah? Whose son is he?'
'The son of David,' they replied.
He said to them, 'How is it then that David, speaking by the Spirit, calls him "Lord"? For he says,
'"The Lord said to my Lord: 'Sit at my right handuntil I put your enemies under your feet.'"
If then David calls him "Lord", how can he be his son?' No one could say a word in reply, and from that day on no one dared to ask him any more questions.

Reflections on Matthew 22:34 - end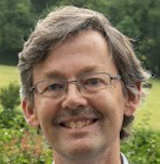 Have you ever walked down a road and passed a dog and its owner and thought 'don't they look alike?' Whether they do it consciously or not, I don't know, but I think that it is quite a common phenomenon. I believe that what we love, we grow to look like. We begin to imitate that which we love and admire, we pick up phrases the loved one uses and catch ourselves using them ourselves. Does this ring bells with you?
In the reading, Jesus is asked a question by the Pharisees. The Pharisees loved to debate the Jewish law. The Old Testament had 613 of them. The Sadducees earlier had failed to trip Jesus up, so the Pharisees thought that they would have a go themselves. So they got together and nominated one of their group, not just any person, but an expert in the law. I don't think that they really wanted to know the answer, but just wanted to test Jesus. 'Teacher, which is the greatest commandment in the Law?' If Jesus had said 'This one' or 'That one' then he might have been intimating that some of the laws were not so important, going against the Pharisaic teaching that all the laws were equally binding.
But Jesus, with his usual skill and insight answered "Love the Lord your God with all your heart and with all your soul and with all your mind." With all, with all, with all. This is repeated three times. It is repeated to emphasise the point. How do we love God? This is not a passive love, it's not a love which will happen if we do nothing about it, but it is an active love. It needs work to develop and become real. Like any good relationship, time and effort needs to be spent on it:
• Prayer – what's your prayer life like? How long do you spend in talking to God and also to listening to him? Do you use books on prayer to help you? Do you use objects to focus your attention? Do you use silence?
• Worship – coming into God's presence and telling him you love him. Using Christian music to sing to him.
• Bible reading and study – how often do you read your Bible? I really enjoy doing Morning Prayer with Anne each day, as it disciplines me to read the scriptures out loud. It has a completely different feel than reading them silently – you could try it. Do you use Bible reading notes, or a commentary?
• We can show that we love God by service to others. This is where the next part of Jesus reply comes in.
He says in reply to the Pharisees' question: And the second is like it: "Love your neighbour as yourself." Do you love yourself? I would love it that all of us could say confidently that yes, we love ourselves because when we love ourselves, then it is easy to love our neighbours. Loving ourselves comes from the knowledge that we are loved and wanted. When I knew in my heart and mind that God loved me and accepted me for who I was, that made a huge big difference to my life. This didn't happen overnight though. It happened in stages. Maybe someone has hurt you in the past – either emotionally or physically – and that has caused shame and maybe made you feel that you are not worthy of being loved. Well, we are all made in God's image and loved by him. God knows you and loves you eternally and utterly. I know that I am Chris, I am loved and I am a child of God. No-one can take this away from me. It is part of my identity and is core to loving myself. Love is a two way relationship – the lover and the beloved. These two commandments are inextricably linked: Loving God and he loves you back, loving yourself and loving your neighbour. This love brings a flowering and a growth. There is a growth in self identity and self worth leading to a growth in self confidence which all leads to an ability for increased positive relationships with ones neighbour.
Who is your neighbour? Your neighbour is everybody who bears God's image. How do you love them? In many myriad ways - can you think of any random acts of kindness which you could bless them with? Can you think of anything which you can do through which they can see the love of God for themselves? Maybe bake a cake, spend time listening, share a story, do some gardening? I don't know – what are you good at which will bless others?
So I want to encourage you all to find new ways to '"Love the Lord your God with all your heart and with all your soul and with all your mind." and to "Love your neighbour as yourself" and over time, we will start to look like that which we love.
Chris Wilkins
Home study - take time to read the Bible passages and reflect on these questions:
Matthew 22: 34 - end

Verse 37 - Think and pray about the ways you can love the Lord with your heart and soul and mind. Write them down - the ways that you do love Him and the ways that you could and should love Him.
Verse 39 - How easy do we find loving our neighbour? Are there people who we find it hard to love - stop and pray for them now and ask God to give you a love for them. One way we learn to love others is to do something for them - how can we bless that person today? (A card, a small gift, an e-mail or call to ask how they are.)
Verse 39 - How do we feel about loving ourselves? Do we like ourselves? If we struggle with this why do we? Ask God to show you that He loves you and ask Him to help you love yourself.
Verses 41 - 46 - Why is it important that Jesus is the Son of God? What difference does it make to our belief and trust in Him. If somebody asked you what proof is there that Jesus is God's Son - what would you say to them?
A personal message from Bishop Peter
"Once again can I express my thanks to everyone in the diocese and beyond who have been so faithful in praying for me and for the encouragement and support I have received. It has meant such a lot to Jane and me. I have now completed my second course of chemotherapy which has gone well. I am grateful for the wonderful care and treatment which I received, although it was lovely to come home this week. I am back home to prepare for the next stage. I am going to Bristol for a stem cell transplant. The good news is that a bone marrow donor has been identified, which is a wonderful answer to prayer.I continue to pray for the diocese. I am very grateful to Bishop Ruth for the wonderful way she has stepped into the role as Acting Diocesan Bishop and for all the support and prayer which you are giving her. This is a difficult time for everybody as we continue to face the challenges of Covid-19. May the Lord watch over us all and be with those you love."
Mustard Seed Coffee Morning
Main Hall Hutton Village Hall Wednesdays 10am – 12 noon.
The usual social distancing will apply and we ask that people intending to come ring Eric & Gill on 813716 so that we don't exceed the number we are allowed. If the weather is suitable we will have a few tables outside.
A one way system will operate.
Eric & Gill 813716

Quiz - just for fun - no prizes - answers below!
All the following are places in this part of England:
1. Keeping a good look out
2. Conservatives safely secured
3 King's abode for a film star
4 A highway or a byway by any other name
5 Pussy's gone to bed
6 The lady drank much of this
7 Turn the key
8 Twirl around
9 A first in a Chinese city
10 Where the sun sets on a rick
11 Should keep your feet dry
12 Forbidden to drink here
Answers below
Prayers :
For those who are ill -
Merciful God, we entrust to your tender care those who are ill or in pain,
knowing that whenever danger threatens your everlasting arms are there to hold them safe.
Comfort and heal them, and restore them to health and strength;
through Jesus Christ our Lord. Amen.
For hospital staff and medical researchers
Gracious God, give skill, sympathy and resilience to all who are caring for the sick,
and your wisdom to those searching for a cure.
Strengthen them with your Spirit, that through their work many will be restored to health;
through Jesus Christ our Lord.
Amen.
A prayer at bedtime -
Before the ending of the day,
Creator of the world, we pray
That you, with steadfast love, would keep
Your watch around us while we sleep.
Tonight we pray especially for (names family or friends who are affected by Coronavirus) and the people of (country or place which is affected by Coronavirus).
Please give skill and wisdom to all who are caring for them.
Amen.
Desiderata
GO PLACIDLY amid the noise and the haste, and remember what peace there may be in silence. As far as possible, without surrender, be on good terms with all persons.
Speak your truth quietly and clearly; and listen to others, even to the dull and the ignorant; they too have their story.
Avoid loud and aggressive persons; they are vexatious to the spirit. If you compare yourself with others, you may become vain or bitter, for always there will be greater and lesser persons than yourself.
Enjoy your achievements as well as your plans. Keep interested in your own career, however humble; it is a real possession in the changing fortunes of time.
Exercise caution in your business affairs, for the world is full of trickery. But let this not blind you to what virtue there is; many persons strive for high ideals, and everywhere life is full of heroism.
Be yourself. Especially do not feign affection. Neither be cynical about love; for in the face of all aridity and disenchantment, it is as perennial as the grass.
Take kindly the counsel of the years, gracefully surrendering the things of youth.
Nurture strength of spirit to shield you in sudden misfortune. But do not distress yourself with dark imaginings. Many fears are born of fatigue and loneliness.
Beyond a wholesome discipline, be gentle with yourself. You are a child of the universe no less than the trees and the stars; you have a right to be here.
And whether or not it is clear to you, no doubt the universe is unfolding as it should. Therefore be at peace with God, whatever you conceive Him to be. And whatever your labours and aspirations, in the noisy confusion of life, keep peace in your soul. With all its sham, drudgery and broken dreams, it is still a beautiful world. Be cheerful. Strive to be happy. By Max Ehrmann © 1927
The Journey Prayer – St Brendan
God, bless to me this day,
God bless to me this night;
Bless, O bless, Thou God of grace,
Each day and hour of my life;
Bless, O bless, Thou God of grace, Each day and hour of my life.
God, bless the pathway on which I go;God, bless the earth that is beneath my sole;Bless, O God, and give to me Thy love,O God of gods, bless my rest and my repose;
Bless, O God, and give to me Thy love, And bless, O God of gods, my repose.

Bible Q and A This is a very interesting site that answers some of the tricky questions about the Bible and the Christian faith. You can also submit questions too. Why not give it a go?
https://www.biblesociety.org.uk/explore-the-bible/bible-q-and-a/

Quiz Answers
1. Watchet
2. Blue Anchor
3 Castle Carey
4 Street
5 Catcott
6 Edithmead
7 Locking
8 Worle
9 Wincanton
10 Westhay
11 Wellington
12 Banwell
How did you do?