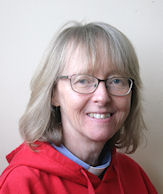 It has been a busy week with lots of decisions to be made and planning to do. Just to confirm about the opening of churches for private prayer. Both churches will be opening for private prayer on Thursday 9th July. They will then open each week on Thursdays 10am - 1pm and Sundays 2pm - 5pm. When public worship starts the Sunday afternoon opening will stop. Each private prayer session will be supervised so we can track and trace if necessary. Sanitiser will be used and there will be separate entrance and exit in Locking but in Hutton it will be entrance and exit through the west door. When coming to church for private prayer please follow all the guidance given to keep everybody safe. A big thank you to those who have offered to clean and supervise.
Regarding opening the churches for public worship. I did a poll in each church to ask people if they would come back to church for worship on 26th July. In Locking out of 67 people - 19 said yes they would, 42 said no they wouldn't, 4 said maybe and 2 no reply. In Hutton out of 64 people - 40 said yes they would, 10 said no, 6 said maybe and 6 no replies. These figures were sent to each PCC for them to vote to open for public worship on 26th July. Locking have voted not to open but to review the situation on 17th August. Hutton voted to go ahead and open for worship on 26th July.
It is wonderful to know that we will be opening the doors in Hutton for worship, although it will be very different from what we are used to. There will be no singing at all, no service sheets - everything will be on powerpoint, if you wish to use a Bible please bring your own. There will be 16 bubbles - a bubble is people from the same household (one person on their own or a couple or more). These bubbles will be seated 2 metres apart. There will be a collection plate at the back with no passing round. After the service we will not be having any refreshments and we kindly ask you not to hang around.
Each Sunday there will be 2 identical services lasting about 40 - 45 minutes. One at 10am and another at 11am. The church will be cleaned in between each service. Due to the fact that we have more people than we can accommodate we are asking everybody to phone a designated person to book their place at the 10am or 11am service. This will be on a first come, first served basis. It will also include those from Locking who wish to come and worship with us.
We will give out more information nearer the time. Please bear with us as we slowly move forward. Please do adhere to all the guidance but also let us show patience, kindness and love one to the other in this time of change.
Thank you and every blessing

See: This weeks Stay Connected Sheet pdf Prayer Calendar July pdf
Church re-opening
St Augustine's church, Locking, and St Mary's church, Hutton, will be opening from 9th July for private prayer on Thursdays 10am - 1pm and Sundays 2pm - 5pm. Each session will be supervised and all seating will be at a distance of 2 metres. If you have any questions about this please contact the wardens: For Locking Eddie and Mary French 01934 813634, for Hutton Dave Bradley 01934 814205 and Mary Potter 01934 812788.
As a community we need to band together to support the vulnerable. If you are self-isolating and need shopping or supplies please ring Anne 01934 823556 for Hutton and Locking villagers, or Steve Cope 01934 813871 for Hutton.
As of Saturday 4th July the Coach House pub in Locking will be opening and welcoming our customers and friends back. Customers will be required to use our sanitising stations which will be located at all entrances and asked to keep 1 metre away from other customers and staff by following signs and floor markers. We as a team will ensure that all government guidelines are followed at all times and our aim is to make sure all staff and customers are safe when using the pub. Following government guidelines every customer's details name and contact number will be taken at the door by a member of staff before being seated.
The Old Inn in Hutton will be opening on the Saturday 4th July. We are looking forward to seeing each and every one of you again and we will ensure that everyone entering the pub will be well looked after whilst enforcing strict government guidelines. Full menu and specials board will be available from the word GO. We strongly advise that you book if you want to guarantee a table. Tel: 01934 812336 Please enter via the front door, where you will be allocated your seat by a member of staff. We ask you to exit via the back door! The rest of the guidelines will be explained clearly throughout the pub.
Any Foodbank donations can be left on the doorstep of John and Margaret Bailey, 31 Willow Drive, Hutton or Chris and Anne Wilkins, The Vicarage, The Green, Locking, where they will be collected and taken to the foodbank.
Mustard Seed Fairtrade items can be delivered free on Wednesdays. Tea, Coffee, Chocolate, honey, marmalade, jams, muesli, dried fruits, rubber gloves, cleaning fluids, laundry etc. also greeting cards. Catalogues can be dropped off if anyone needs them – Locking too. Please phone 01934 813716
Vicarage garden
Please contact me if you need somewhere to meet as our garden is large enough for 6 people to meet socially distanced. There is a private garden at the back of the house which is very secluded and also the front lawn. If there is a group who want to meet then please contact me. Also if you would like to come over for a chat, tea, cake and prayer, then let me know - weather permitting of course! Anne
Daily Hope
A free phone line of hymns, reflections and prayers. 0800 804 8044
Listening Chaplaincy Phoneline
Serving Bristol, Somerset and South Gloucestershire
We are a faith-based service offering chaplaincy support for people of all faiths and none in times of emergency
Are you recently bereaved or concerned about end of life issues? Are you a key worker overwhelmed by what you are facing or dealing with at work? Are you worried about someone who is seriously ill, especially if you can't visit them? Are you anxious about the effect that the COVED 19 crisis is having on your life? Maybe you would just like someone from the faith communities to talk to.
If you live in the Bristol, Somerset or South Gloucestershire area:
Call 0330 229 1700 • 8am-11pm • 7 days a week
CARING and CONFIDENTIAL
Collect for The Fourth Sunday after Trinity: O God, the protector of all who trust in you, without whom nothing is strong, nothing is holy: increase and multiply upon us your mercy; that with you as our ruler and guide we may so pass through things temporal that we lose not our hold on things eternal; grant this, heavenly Father, for our Lord Jesus Christ's sake, who is alive and reigns with you, in the unity of the Holy Spirit, one God, now and for ever. Amen.
Collect for The Fifth Sunday after Trinity: Almighty and everlasting God, by whose Spirit the whole body of the Church is governed and sanctified: hear our prayer which we offer for all your faithful people, that in their vocation and ministry they may serve you in holiness and truth to the glory of your name; through our Lord and Saviour Jesus Christ, who is alive and reigns with you, in the unity of the Holy Spirit, one God, now and for ever. Amen.
Readings for the coming two weeks
Why not read the readings through slowly twice and before you do ask God to speak to you today. We are currently reading through Luke
Sunday 5th July - Psalm 45: 10 - end - Matthew 11: 16 - 19, 25 - end
Monday 6th July - Psalm 80 - Luke 17: 20 - end
Tuesday 7th July - Psalm 89:1 - 18 Luke 18: 1 – 14
Wednesday 8th July Psalm 119: 105 - 128 - Luke 18: 15 - 30
Thursday 9th July Psalm 92 - Luke 18: 31 - end
Friday 10th July Psalm 88 - Luke 19: 1- 10
Saturday 11th July Psalm 97 - Luke 19: 11 - 27
Sunday 12th July - Psalm 119: 105 - 112 - Matthew 13: 1 - 9, 18 - 23
Monday 13th July Luke 19: 28 – 40
Tuesday 14th July Luke 19: 41 – end
Wednesday 15th July Luke 20: 1 – 8
Thursday 16th July Luke 20: 9 – 19
Friday 17th July Luke 20: 20 – 26
Saturday 18th July Luke 20: 27 – 40
Prayer Chain - If you need prayer for yourself or another then there is a team of people ready to pray. For Locking, please contact Anne Wilkins phone 823556 or for Hutton Kay Cole phone 811424 and they will send out the prayer request.
Alex Robertson - for It was with great sadness that we heard that Alex died peacefully in the BRI on Friday 26th June. Please pray for his family at this sad time. At the time of writing, the date, time and place of Alex's funeral service has not been fixed. We will let you know the details when they have been sorted. At a later date it is hoped that we will be able to hold a Memorial Service for him in church when we can celebrate his life and all that he meant to us.
Dave Wallace - Please also pray for Pam Wallace as Dave has sadly died.His funeral took place on Wednesday 1st July at Weston Crematorium (restricted numbers). It is hoped that there will be a Memorial Service for Dave when social distancing is relaxed. Do pray for Pam that she will know peace and strength in the days ahead.
Prayer requests - please feel free to send prayer requests to Chris in the office, if you would like them to be included on this sheet, or call Anne on 823556. If you would like someone to pray with you please call Anne and she will pray on the phone.
Sidholme - This week we have found out that Sidholme is closing. This means that our weekend away there next year will not be taking place. It is very sad to hear that as it is a wonderful venue which has served Christians for many years. PCC's will decide if we want to book another venue for next year or not.
Nature Notes

Having taken you further afield, I am coming back much closer to home to update you on what I've been seeing locally. The swifts have been a delight to watch feeding over the airfield in the evenings: they are present in large numbers swooping low over the reeds which are now taller than me. Walking back up the lane at dusk a large aeshna dragonfly was still out on patrol catching insects in the balmy air. Two weeks ago on a visit to my stepson a baby wren suddenly flew out of a nearby bush and landed clumsily on the fence right next to us – a tiny ball of fluff with no fear of humans; a special moment for all of us to treasure. For some time I have been aware of soil being disturbed in one of my patio tubs and the other day in the process of levelling it off once more I discovered a flat object like a stone just under the surface. Except it wasn't a stone! It was a frog enjoying a cool moist spot to spend the hot days. The next morning it had gone, but this evening it's back again – better than living under the wheelie bin I suppose. Thank God for little things to lift the spirits during anxious times. .

Gillian



Reading 5th July 2020
Matthew 11: 16 – 19 AND 25 – 30 (NIVUK)
16 'To what can I compare this generation? They are like children sitting in the market-places and calling out to others:
17 '"We played the pipe for you,
and you did not dance;
we sang a dirge,
and you did not mourn."
18 For John came neither eating nor drinking, and they say, "He has a demon."
The Father revealed in the Son
25 At that time Jesus said, 'I praise you, Father, Lord of heaven and earth, because you have hidden these things from the wise and learned, and revealed them to little children. 26 Yes, Father, for this is what you were pleased to do.
27 'All things have been committed to me by my Father. No one knows the Son except the Father, and no one knows the Father except the Son and those to whom the Son chooses to reveal him.
28 'Come to me, all you who are weary and burdened, and I will give you rest. 29 Take my yoke upon you and learn from me, for I am gentle and humble in heart, and you will find rest for your souls. 30 For my yoke is easy and my burden is light.'
19 The Son of Man came eating and drinking, and they say, "Here is a glutton and a drunkard, a friend of tax collectors and sinners." But wisdom is proved right by her deeds.'
Reflections on Matthew 11: 16 – 19 AND 25 – 30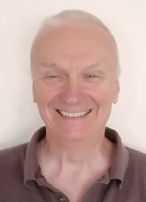 Jesus never minced his words, did He, when He needed to make his hearers – and us – face up to uncomfortable truths about ourselves and our ways of thinking? But so often it was to soften his hearers up to be able to receive wonderful truths and promises.
That's what Jesus is doing in our passage today. He starts off by being very uncomplimentary about his own generation (16-19), saying that unless He – or John the Baptist – behaves or speaks in a way acceptable to them, then Jesus and John are not worth listening to. How arrogant, I hear you say – don't they know Jesus is no mere man! But lets just pause for a moment and consider – do WE ever try to "de-radicalise" Jesus words so they don't challenge our way of thinking and living? As to our generation – or our society as a whole – just recall (or Google) the words of Frank Sinatras all too familiar song "My Way". I have no idea why people ever speak of it with pride – but perhaps that's the point, it's ALL about human pride! It's the complete reverse of the Jesus way. It's why Jesus says in v25/26 that Gods truths are "hidden from those who are wise and learned"(in their own eyes), but revealed to little children ie those who don't have hidden agendas or preconceived ideas.
Tough talking, but necessary to soften us up for the second part of our reading (vses 28 -30) – which contains one of the most wonderful promises in the Bible, but one often quoted out of context so as to unwittingly miss the full extent of what Jesus is offering to all of us. I've often heard "Come unto me, all you who are weary and burdened, and I will give you rest" quoted as if Jesus was saying – if you've had a bad day at work, or family life isn't going too well, tell Him about it, you'll feel much better and you can go and relax. Don't get me wrong, Jesus IS saying to us to talk to Him in prayer about what is troubling us day by day, but He goes on in Vses 29 and 30 to explain exactly what He means……
To most of us today, who live in an urban or suburban setting, the thought of a farmer ploughing a field with a yoke of oxen brings with it a whiff of nostalgia for a bygone simpler way of life, just the same as when we see adverts for Hovis Bread or Tetleys Tea. But to Jesus hearers in the rural society of the 1st Century, the illustration would mean something very different – that of oxen toiling day after day under an unrelenting sun, churning up soil, while having a heavy wooden harness strapped across their shoulders and being driven on by a farmer, who knew that his – and his families – livelihood depended on the process being successful. It would have left all participants – human and animal – exhausted, not just in need of half an hour in the armchair and a cup of tea! What Jesus was offering – and still offers to everyone in the human race today – is rest FOR OUR SOULS, not just for weary arms and legs! He is saying, come to HIM with the things that have ground down our souls and spirits – our family history, our guilt and shame, our unforgiveness, our fears and anxieties, the list goes on and on – and release them to Him. BUT please note that Jesus doesn't say that is the end of it – dump your problems and go your own way. He says to take HIS yoke on us, not our own, day by day. Why? Because His yoke is easy and His burden light. Why is His yoke easy? Because no longer are we trying to struggle on our own, we are letting Him guide us, and be with us to support and strengthen us, whatever life brings.
My Way? No thank you! I'll take His Way! Will you join me?
Cliff Dumbell

Letter from the Right Reverend Peter Hancock, Bishop of Bath and Wells
Building a sustainable and hopeful future
One impact of the Coronavirus pandemic is there is now a lot of talk about the need to change and to re-imagine society, in order to build a sustainable and hopeful future. This is to be welcomed. However, change is something that we always have to live with. The Greek philosopher, Heraclitus, writing some 500 years before Christ, was a great proponent of this. He is known for saying: 'There is nothing permanent except change' and that you cannot step into the same river twice. By this he meant that just as the river flows so that you cannot touch the same water twice, so no two situations are exactly the same and that the world is constantly changing.
We live in a time of extraordinary change. Self-driving transport is now practical, not just for cars, but also perhaps more alarmingly for ships and aircraft. Artificial Intelligence is opening amazing new possibilities and medicine is advancing rapidly as the decoding of the human genome increases our understanding of many diseases. At the same time our world groans under the weight of lifestyles and exploitation of resources which are not sustainable. I am writing this on World Environment Day and it is becoming increasingly clear that we need to change the way we live before we wreck even more havoc on the world which God has given us to steward and care for.
But in looking for change we need perhaps to look in rather than out. I remember once reading someone saying: 'You can't change what is going on around you, until you start changing what's going on within you'. Or as Tolstoy put it: 'Everyone thinks of changing the world. But no one thinks of changing themself.' It is sometimes said that if 'we change the way we look at things, the things we look at change.' There may be so truth in that and perhaps we need to use this time of lockdown to continue to reflect on what it means to look at the world through God's eyes and to live faithfully in God's world so that we all play our part in building a sustainable and hopeful future.
Every blessing Bishop Peter
Prayers
Prayer about the Coronavirus outbreak
God of compassion,
be close to those who are ill, afraid or in isolation.
In their loneliness, be their consolation;
in their anxiety, be their hope;
in their darkness, be their light;
through him who suffered alone on the cross,
but reigns with you in glory,
Jesus Christ our Lord.
Amen.
For the Christian community
We are not people of fear:
we are people of courage.
We are not people who protect our own safety:
we are people who protect our neighbours' safety.
We are not people of greed:
we are people of generosity.
We are your people God,
giving and loving,
wherever we are,
whatever it costs
For as long as it takes
wherever you call us.
Barbara Glasson, President of the Methodist Conference
For those who are ill -
Merciful God, we entrust to your tender care those who are ill or in pain,
knowing that whenever danger threatens your everlasting arms are there to hold them safe.
Comfort and heal them, and restore them to health and strength;
through Jesus Christ our Lord. Amen.
For hospital staff and medical researchers
Gracious God, give skill, sympathy and resilience to all who are caring for the sick,
and your wisdom to those searching for a cure.
Strengthen them with your Spirit, that through their work many will be restored to health;
through Jesus Christ our Lord.
Amen.
A prayer at bedtime -
Before the ending of the day,
Creator of the world, we pray
That you, with steadfast love, would keep
Your watch around us while we sleep.
Tonight we pray especially for (names family or friends who are affected by Coronavirus) and the people of (country or place which is affected by Coronavirus).
Please give skill and wisdom to all who are caring for them.
Amen.
Desiderata
GO PLACIDLY amid the noise and the haste, and remember what peace there may be in silence. As far as possible, without surrender, be on good terms with all persons.
Speak your truth quietly and clearly; and listen to others, even to the dull and the ignorant; they too have their story.
Avoid loud and aggressive persons; they are vexatious to the spirit. If you compare yourself with others, you may become vain or bitter, for always there will be greater and lesser persons than yourself.
Enjoy your achievements as well as your plans. Keep interested in your own career, however humble; it is a real possession in the changing fortunes of time.
Exercise caution in your business affairs, for the world is full of trickery. But let this not blind you to what virtue there is; many persons strive for high ideals, and everywhere life is full of heroism.
Be yourself. Especially do not feign affection. Neither be cynical about love; for in the face of all aridity and disenchantment, it is as perennial as the grass.
Take kindly the counsel of the years, gracefully surrendering the things of youth.
Nurture strength of spirit to shield you in sudden misfortune. But do not distress yourself with dark imaginings. Many fears are born of fatigue and loneliness.
Beyond a wholesome discipline, be gentle with yourself. You are a child of the universe no less than the trees and the stars; you have a right to be here.
And whether or not it is clear to you, no doubt the universe is unfolding as it should. Therefore be at peace with God, whatever you conceive Him to be. And whatever your labours and aspirations, in the noisy confusion of life, keep peace in your soul. With all its sham, drudgery and broken dreams, it is still a beautiful world. Be cheerful. Strive to be happy. By Max Ehrmann © 1927

Bible Q and A This is a very interesting site that answers some of the tricky questions about the Bible and the Christian faith. You can also submit questions too. Why not give it a go?
https://www.biblesociety.org.uk/explore-the-bible/bible-q-and-a/



My top 10 of likes/loves and what I've learned during lockdown.
Here is the list from Su Gordon. This is in no order of preference:
1. Having the blessing of an allotment, my sanctuary during lockdown. Chatting to fellow gardeners at a social distance.
2. Seeing everything grow far better than ever before.
3. Harvesting – the best bit!
4. The peace and quiet. No traffic noise, no aircraft noise, no sirens.
5. Azure skies.
6. Re-acquainting myself with my sewing machine, partly to make face masks and partly inspired by The Great British Sewing Bee.
7. Talking of bees, watching birds and insects in the garden. Butterflies not normally seen and looking them up in my nature book.
8. Spending happy times at home with my better half and enjoying each other's company.
9. Catching up with the pile of books beside my bed.
10. Getting to grips with technology, ie Zoom and Houseparty.
If you would like to share your list of your top 10 of likes/loves and what you've learned during lockdown, please contact us
Quiz - just for fun - no prizes - answers next week!
All the following are places in this part of England:
1. Keeping a good look out
2. Conservatives safely secured
3 King's abode for a film star
4 A highway or a byway by any other name
5 Pussy's gone to bed
6 The lady drank much of this
7 Turn the key
8 Twirl around
9 A first in a Chinese city
10 Where the sun sets on a rick
11 Should keep your feet dry
12 Forbidden to drink here
Answers below

Ideas for families to do at home at times of isolation:
From https://soniamain.wordpress.com/2020/03/18/ideas-for-families-to-do-at-home-at-times-of-isolation/
GINGER AND CARROT SOUP WITH LIME
Chilled soups make a refreshing lunch on a hot day. This
one is easy and inexpensive.
1 tablespoon sunflower oil
1 tablespoon grated fresh ginger, about 20g
1 large or two small onions, sliced
900g (2lb) carrots, sliced
900ml (1.5 pints) vegetable stock (stock cubes and water)
Juice of 1 lime
Salt and pepper
Single cream, Elmlea single or soya cream.
Heat the oil and cook the ginger and onion gently for 10 minutes in a covered saucepan without colouring. Add the carrots and the stock. Cover, bring to the boil and simmer for about 20 minutes until the vegetables are tender. Cool a little, then
puree in a liquidiser or with a hand blender. If you have neither, just push it all through a sieve. Add the lime juice little by
little to taste, and season with salt and pepper if necessary. Chill in the fridge until very cold. Serve in bowls with a swirl of
cream to garnish. Thank you to Su Gordon for this recipe - If you have a favourite which you would like to
share, please contact us
More ideas:
Make a fruit salad together
Use tinned, frozen or fresh fruit, chop it up and put it in a bowl, talk about the colours, tastes and textures, enjoy eating it together.
Toast painting
You need
Milk (or substitute milk)
Food colouring
White sliced bread
paint brush

Put a small amount of milk in cups and add a tiny amount of food colouring, this makes home made paint. Each person have a slice of white bread and paint a picture on the bread using your paint, look at your pictures. Toast your bread and enjoy eating the toast.
Make play dough
You need
2 cups plain flour
1/2 cup of salt
2 tablespoon cream of tartar
2 tablespoon oil
1 cup of hot hot water with few drops of food colouring added
Mix everything in a bowl, stir it well and then knead it and play with it. You could get your child to help you make this. When you have finished put it in an air tight container, it will last for weeks.
Home made bubble mixture
6 cups water
1 cup strong washing up liquid e.g. Fairy
1 table spoon glycerine
Mix gently and use, this makes enough for a big bottle
We hope you have some lovely time playing together. Keep safe and well
Play shops Give your child some money, together make some price labels , put them on the food in your cupboard. Take it in turns to be the shop keeper and the shopper.
Make an obstacle course - Use furniture to go under, blankets to cover yourself in, hats to put on your head, make this together and take it in turns to use.
Play hide and seek, take it in turns to be the hider and the seeker.
Junk modelling Keep empty boxes and toilet roll inners, make models and creatures with glue and tape
Plant some seeds If you have a garden plant some seeds together or save old plastic tubs e.g yogurt pots and plant some cress or pea seeds and grow on the window sill. When they have grown put them in a sandwich, you can eat the pea shoots instead of letting them grow into pea plants
Make a treasure map Hide some treasure and make a map for the child to find where it is. You could each do this and make a map for the other person to find the treasure.
Make sock puppets Turn your socks into hand puppets, give your puppet a name and make a story together.
Make a bug house Find some sticks and leaves and a make a bug house, you could leave this at the side of your house or flat and then check on it after a few days to see what bugs are in there.
Dance together Play some music you both like and dance together
Pretend you are an animal game Imagine you are an animal and make the noises and movements for the other person to guess.
Play bubbles Go outside and play bubbles, watch where they are flying, Imagine where they might go.
Play emotion faces Pull a face of an emotion and get your child to guess the emotion. Take it in turns to do this.
Pretend you are at the hair dressers – take it in turns to be the hair dresser, brushing hair, putting clips or bands in, pretend to cut hair ( no scissors, just use your fingers) you could gently give the other person a head massage.Talk about what they would like their hair to be like today.
Play weddings Get toy animals and dolls and pretend two of them are getting married, think about the food they would eat and the dancing they would do.
Make a car/ rocket/ train Use the washing basket or a big box, get your child to decide what vehicle it's going to be, get them to sit in it and pretend they are going on a journey. Talk about what they can see on their journey.
More ideas next week!
Quiz Answers
1. Watchet
2. Blue Anchor
3 Castle Carey
4 Street
5 Catcott
6 Edithmead
7 Locking
8 Worle
9 Wincanton
10 Westhay
11 Wellington
12 Banwell
How did you do?