St Mary the Virgin Parish Church, Hutton - News
Hutton, January 2019
Dear Friends
As we stand at the beginning of a new year I wonder how you are feeling about it. To be honest the words of Laurel and Hardy came to mind 'Well, here's another nice mess you've gotten me into!"
Often when we leave one year we can look forward to a new year with the feeling of relief and that we have a new start. But this year feels different as we are taking the mess of 2018 into 2019. There is so much mess isn't there – the political mess which gives us an uncertain future and to be honest a lot of fear and concern in the nation. This mess has caused a lot of fracture and division – in politics, in families even and in the nation as a whole. Our neighbours in France are also in a mess – an angry mess – which I hope and pray is not replicated here. Then we have the global mess that we have heard about recently. That the clock is ticking for us to turn the tide on the end of civilisation as we know it. It sounds like some awful dystopian film, but this time it is for real. Then we have the increasing divide between rich and poor and the greater need for foodbanks and help for the homeless. The fact is that as humans, despite our intelligence and amazing technology and inventions, we are unable to stop getting ourselves into a big mess.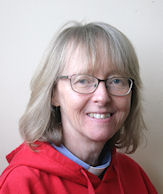 The Bible calls this big mess – sin. It's not a word we often use, but that doesn't mean that it has gone away and doesn't exist. Throughout history people have tried to lead their lives their own way. The Christian faith is about having a relationship with God the Father through Jesus Christ. With Him in our life then we have His help and guidance. We have the power to heal the mess we get ourselves into. We also have the peace that the world can never give and also the hope – not just for this life but hope of a new heaven and a new earth. We need Jesus now more than ever before. Politics will fail us, science will fail us, humanity will fail us – but Jesus will never fail us. He says, 'I am the way, the truth and the life.'
This January we are starting an Alpha course to explore some of the big questions of life in an informal group. It involves watching a DVD and then thinking about these big issues. I would like to invite you to join us and to search for answers. As all around us is uncertain and fragile, why not put some time aside to look at the claims of Jesus. I believe He is the only answer to the mess that we have got ourselves into – both in the world and in our own lives.
Wishing you a true new beginning with Jesus in 2019!


See Notice Board for Whats's On this week - See Event Calendar for events this month
Messy Church
Saturday Jan 26th, 4pm – 6pm in
Hutton C of E Primary School hall.
Lots of crafts, songs, story, active prayer & tea.
For more details call Mary Potter on 812788
Parents and children come together for a great time.
The next Messy Church will be March 2nd, in Hutton School hall.
To receive email information, please give your email address to Mary Potter
SHOEBOXES
A huge thank you to everyone as
across the Benefice we sent 174 shoeboxes to
Samaritan's Purse. Hutton sent 82 and Locking 92 - both a magnificent result.
Thank you for the time,
effort and money you put into this - it will bless many
children this Christmas and may be their first step
towards having Jesus in their lives.
You are warmly invited to a
Men's Breakfast
Saturday 12th January 9.00am at
St Augustine's Church Centre, Locking.
Bring a friend! All men welcome.
To book your place, please contact Chris at the Benefice Office Tel:
01934 822857 (answer phone out of office hours).
ALPHA COURSE
Have you got questions about life and faith?
Do you want a safe place to ask questions about being a Christian?
Then come and join us for an informal time together to explore the big questions of life.
The course starts on 24th January at 10am
in Locking Church Centre.
We will end the morning with a simple lunch together.
Everyone is welcome.
To book your place call 823556
QUIZ NIGHT
with Fish & Chip Supper
Friday 8th February 2019 at 7.30pm
Hutton Village Hall
BYO Drinks and glasses - Alternative menu available
£7.50 per person
Tickets available from from Kay Cole, 811424, Mustard Seed and Church
Love Hutton.
St Mary's Church has launched a year long programme of prayer for every
road in the parish. During the year, look out for cards that will be delivered to the houses to be
prayed for in the following week, by members of St Mary's church community.
For January, the roads which will be:
Main Road, Holm Road, Sunfield Road, Oakland
Drive, St Marys Road, Payne Road, Palmers Way,
Bisdee Road, Warren Close, Moor Lane and Elizabeth Close.
There will be an invitation to ask for prayer if you wish.
Please contact Rev Anne Wilkins for more information on 01934 823556
Locking and Hutton Women's Fellowship
Meetings are in the
Green Room, Locking Church Centre
1st, 3rd & 5th Thursdays from 2.45 to approx 4.00pm
ALL LADIES ARE MOST WELCOME
to join this friendly, informal group which usually comprises
a short act of worship, a speaker and refreshments
For further information or to arrange a lift from Hutton please contact Kay Cole Tel: 811424
Jan 17th - All members Tea and Chat, Green Room Locking Church Centre
Jan 31st - Noel Walters Mystery Trip, Green Room Locking Church Centre
TAKE 5
Take a Break and drop in after school on Tuesdays for drinks, fruit and cake
We offer a warm welcome to The Families of Children
Held in the school hall at Haywood Village Academy
2.30pm – 4pm (term time only)
TAKE 5 is offered by Church @ St Anne's
In association with Locking Castle Church,
Woodspring Church and New Creation
Book of Remembrance
If anyone would like an addition
to the book of remembrance, please contact Menna Davies 01934
814680, who will be pleased to add names for a small donation.
Pattern of Services
Sunday
Morning - Hutton
Morning - Locking
Evening
1st
Holy Communion
Family Service
Hutton - Music & Meditation
2nd
Morning Worship
Holy Communion
Hutton - Evensong
3rd
Holy Communion
Family Service
Locking - Evening Prayer
4th
Mattins
Celebration Sunday followed by lunch
Locking - Holy Communion
5th

Combined Service

None
.
Vist St Mary's
You are welcome to visit St. Mary's Church on
Wednesdays, Saturdays and Sundays during
from 10am to dusk. Enjoy the wonderful building
and an opportunity for peace and quiet.
Please sign the Visitors Book at the end of your visit
Hutton and Locking Home Groups
Home groups are mid-week Bible study groups. They are a great way to meet others, learn more about God and also give an opportunity to pray and share current needs and concerns. Groups are listed below:-
Farm Road Home Group - Meets fortnightly on a Monday or Tuesday evening at 22 Farm Road, Hutton. Contact Jane Barry on 813802

The Green Lounge - Locking Church Centre. Mondays at 10am. Contact Hazel Hobden on 707981

Tuesday Morning Home Group - Tuesdays at 10am at 34 Vereland Road, Hutton. Contact Virginia Hollis on 708924

Vicarage Home Group - Wednesdays at 7.30pm at The Vicarage, The Green, Locking. Contact Chris on 823556

20 Old Banwell Road - Wednesdays at 7.30pm at 20 Old Banwell Road, Locking. Contact Tony Coles on 822678

The Green Lounge – Locking Church Centre. Tuesdays at 10am. Contact Contact Julie Hardy on 824575

77 Elm Tree Road. Thursdays at 7.30pm. Contact Chris Sceeny on 82233
St Mary's Church Mission Action Plan.
Please commit to praying for the following events that will be taking place in the next six months:-
• Outside Service at Elborough
• Prayer Walks around the parish
• Afternoon tea in the Village Hall
• Film Afternoons
• Pray for new people to come along
• For the provision of resources
• For the love of God to be shown
Opportunities to serve in Hutton Church.
Would you be interested in: Reading the lesson, leading the
prayers, helping with young people, being a welcomer,
joining a homegroup, joining the choir, cleaning, helping with refreshments?
If yes, please see one of the wardens who would love to get you involved!
ST MARY'S CARES……..
Lord, teach us how to pray. Never has it been more important for us to repeat this request made
by the disciples so many years ago. Many of us find it difficult and as the church throughout the land is
now on its knees we, at St Marys, recognise our need to give ourselves more time in prayer.
Would you like a home visit?
In Hutton our visiting team consists of our Reader Jane Barry (813802) and six trained Lay Pastoral Assistants, Jean Eldridge (811346), Sue Orton (07449 330036), Jackie Williams (626833), Kay Cole (811424), Chris Wilkins (823556) and Virginia Hollis (708924). We also have four LPAs available in Locking church. Each person has been fully trained and appointed by the Bishop to do this work. This enables us to be out in the community making more visits and showing God's love in a practical way. All visits are confidential and we hope that you will pass on this information to neighbours who you feel may benefit from a chat with one of us. If you are in church, please complete a contact form to be found on the table at the back of church and someone will contact you. If you are not able to attend church, just ring Virginia Hollis (708924) and she will make the necessary arrangements for someone to contact you.
Are you in need of practical help?
If you are unable to do necessary shopping perhaps because of the weather or illness, we may be able to help you. Do you feel that your
quality of life could be improved by some home improvements or extra help? We could put you in touch with someone who can direct you to
the right organisation to help you.
Unable to visit church?
If you are unable to visit church but would like home communion, let us know and this can be arranged in your home. We have a team of four
people, who have been given permission by the Bishop to do this work and would consider it a real privilege to visit you.
Prayer Cascade
This means that a prayer request can be made via Kay Cole (811424) and she will send this
to a list of people who want to be actively involved in the prayer life of
the church. Your requests for prayer can also be pinned to the board at
New Neighbours? Patch is the answer!
New neighbours will be visited by a local church member and will be
given a patch pack to welcome them to the village and inform them about the local church.
Patch stands for Parish and the Church. We, you and I, are the body of the church, and we need to work together to make it work efficiently for
our future generations.
PRAYER REQUESTS
If you would like personal prayer on any Sunday please ring Kay Cole 811424 to send a prayer request to the prayer cascade
or Virginia Hollis 708924 to arrange a visit.
THE PASTORAL CARE TEAM
The Pastoral Care Team wish to offer contact numbers for shopping
and other necessary errands when people are stuck at home because
of the weather or illness. Please contact one of the following if you
are in need of help and we will tryto assist
Virginia Hollis - 01934-708924
Val Harris - 01934-814676
Opportunities to serve in Hutton Church
Would you be interested in: Reading the lesson, leading the prayers, helping
with young people, being a welcomer, joining a homegroup, joining the
choir, cleaning, helping with refreshments? If yes, please see Anne or a
warden who would love to get you involved!
BAPTISM
Baptism is a very special occasion when a person is publicly welcomed into the
church and makes a commitment to the Christian way of life (either by parents / sponsors on their behalf or if the
person is old enough, bythemselves), where sins are washed away and the Holy Spirit is at work in the person's life
in a special and personal way. Have you had a time when God was at work in your life in a special way? Would you like to share your
Perhaps you are thinking about baptism - either for yourself or your child.
Give Revd Anne Lee a ring 823556.



BELL RINGING
We are a friendly group of people who meet in Hutton church on a Wednesday evening at 8pm.
Y ou can be any age from 10 upwards to 80 and don't need to be physically fit.

We would like to recruit some new ringers.
If you would like to have a go join us on a Wednesday evening.
Monday 16th October was a special occasion. It was the culmination of an ambition that our ringers had held since Hutton bells were re hung and augmented to 6 in 2010. We achieved our first quarter peal of 1260 changes with a local Hutton band. It has taken patience, training and a few disappointments to finally achieve our goal. For a band of more experienced ringers it would not have been a problem. We decided that trying to achieve our goal would coincide with Anne and Chris's wedding and so the dedication of our quarter peal would go to them.
Ringers in order:- 1 Reece S Wilkinson, 2 Lauren Ashford, 3 Margaret Bailey,
4 Dave Baker, 5 John Boorman (C), 6 Colin J Hornett (2 first inside)
For any further information please contact Margaret Bailey Tel 815308
ST MARY'S CHURCH CHOIR
all welcome, practices most Thursdays at 7pm, contact Eric 813716
LAY LED HOME COMMUNIONS
Over the last year the number of people receiving Home Communion in their own home risen considerably.
In order to cater for this, We have formed a team of lay people from both churches trained to do this
and who also have the Bishop's permission to do so. If you yourself would like to receive Communion at home,
please let the clergy know and they can make arrangements for this.
WELCOME TO LIFE
"Welcome to Life" is Weston's new independent Christian bookshop,
based at 13 The Centre, Weston-super- Mare.
Here at "Life" we aim to be more than a book shop. Yes we sell books,
cards and gifts, as well as daily Bible reading notes etc. But this is not our sole purpose.
Come and visit us!
We look forward to welcoming you at "Life"!
Andrew, Lydia and Rob
MOTHER TERESA'S PRAYER
A prayer written on the wall in Mother Teresa's home for children in Calcutta:
People are often unreasonable, irrational, and
self-centered. Forgive them anyway.
If you are kind, people may accuse you of selfish,
ulterior motives. Be kind anyway.
If you are successful, you will win some unfaithful
friends and some genuine enemies. Succeed anyway.
If you are honest and sincere people may deceive
you. Be honest and sincere anyway.
What you spend years creating, others could
destroy overnight. Create anyway.
If you find serenity and happiness, some may be
jealous. Be happy anyway.
The good you do today, will often be forgotten.
Do good anyway.
Give the best you have, and it will never be
enough. Give your best anyway.
In the final analysis, it is between you and God. It
was never between you and them anyway.
A Psalm by David Sutton
I pray to God
I pray in quiet or aloud to Him to hear me
I turn to Him in times of trouble or distress
I worship him in praise and glory
And God hears me
He listens to me and answers me
He speaks to me
But he speaks in so many different ways
Lord your voice can be powerful
But it is often soft
And when I hear you Lord
You speak to me with wisdom and encouragement

Lord always when I falter you remind me
You remind me of the path I must follow
Of my need to pray to you
Thank you Lord God for being with me
Yesterday Today and Tomorrow
David Sutton :12th August 1940 - 2nd April 2012.
Desiderata - Max Ehrmann
Go placidly amid the noise and haste, and remember what peace there may be in silence.
As far as possible, without surrender, be on good terms with all persons.
Speak your truth quietly and clearly; and listen to others,
even to the dull and ignorant; they too have their story.
Avoid loud and aggressive persons, they are vexations to the spirit.
If you compare yourself with others, you may become vain and bitter,
for always there will be greater and lesser persons than yourself.
Enjoy your achievements as well as your plans.
Keep interested in your own career, however humble;
it is a real possession in the changing fortunes of time.
Exercise caution in your business affairs, for the world is full of trickery.
But let this not blind you to what virtue there is;
many persons strive for high ideals, and everywhere life is full of heroism.
Be yourself. Especially do not feign affection. Neither be cynical about love;
for in the face of all aridity and disenchantment it is as perennial as the grass.
Take kindly the counsel of the years, gracefully surrendering the things of youth.
Nurture strength of spirit to shield you in sudden misfortune.
But do not distress yourself with dark imaginings.
Many fears are born of fatigue and loneliness.
Beyond a wholesome discipline, be gentle with yourself.
You are a child of the universe no less than the trees and the stars;
you have a right to be here. And whether or not it is clear to you,
no doubt the universe is unfolding as it should.
Therefore be at peace with God, whatever you conceive Him to be.
And whatever your labours and aspirations, in the noisy confusion of life,
keep peace with your soul. With all its sham, drudgery and broken dreams,
it is still a beautiful world. Be cheerful. Strive to be happy.