St Mary the Virgin Parish Church, Hutton - News
Hutton, August 2017
Dear Friends
Over the last few weeks it has seemed that every morning when we have turned on the TV or radio or looked at our phones, there has been bad news. In fact it has been worse than bad – words like horrifying, tragic, traumatic or disturbing would be more appropriate. The terrorist attacks in both London and Manchester left people shocked and stunned. There were stories of great bravery and of people risking their lives to save others. Some even lost their lives in order to save that of another person. People's lives have been changed. Some people have suffered life changing injuries, others have lost loves ones. Adults and children have witnessed atrocities that nobody should have to witness, which will take months or years to heal. They have seen things that they will never be able to forget. Then after all this we heard about the terrible tragedy of Grenfell Tower, with all the ensuing anger and outrage, which is still going on.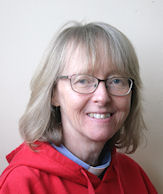 It feels like the nation has been shaken. With Brexit and the uncertainty that brings, it feels like we are caught in a storm. Somebody said to me recently that they wake up now expecting to hear of another tragedy or attack. That is terrible. Many people also seem to be asking questions – why did this happen? Who do we blame, who is responsible? I have also heard people ask where is God in all this and why doesn't He do something? Who do innocent people suffer – especially children? In one sense there are no real answers to these questions. Though I do know that we can't blame God because all these tragedies are man- made – born out of wrong decisions and wrong or even evil ways of thinking. They are the fruit of people turning away from God and of neither loving God or neighbour. They are questions that people have been asking for thousands of years – even people of faith. Read Psalm 73 which is full of anguish that evil seems to prosper. Here are some verses from it.
Surely God is good to Israel, to those who are pure in heart. But as for me, my feet had almost slipped; I had nearly lost my foothold.
For I envied the arrogant when I saw the prosperity of the wicked.
They have no struggles; their bodies are healthy and strong.
They are free from common human burdens; they are not plagued by human ills.
This is what the wicked are like— always free of care, they go on amassing wealth.
Surely in vain I have kept my heart pure and have washed my hands in innocence.
All day long I have been afflicted, and every morning brings new punishments.
What I do know is that Jesus showed He cared when people suffered. Jesus wept. It may feel like we are caught up in a storm, much as when the disciples were in a boat when a storm broke out. They thought they were drowning and Jesus was fast asleep – seemingly oblivious. No wonder they said 'Don't you care?' to Jesus. Jesus was there in their storm and He was and is there in all the sufferings of life. He too suffered and understands. He can take all the anger and pain. We need tohold onto Him in the storm, ask Him for help, trust Him. For He is there working through people to bring hope and healing. We may feel hopeless – but we can pray.
Peace be with you!

See Notice Board for Whats's On this week - See Event Calendar for events this month
Messy Church
September 23rd 'Messy Detectives'
4pm – 6pm at
The Scout Hut, St Mary's field,
off St Mary's Rd, Hutton.
Lots of fun craft, songs, story, active prayer and tea. For more details call 812788.
Parents and children come
together for a great time. Come and join us for this popular event.
Next date is Saturday October 21st back in Hutton School Hall
Come and meet the Messy Detectives and be one yourself!
Songs of Praise
with refreshments
Sunday 3rd September 10.00am
The Show Marquee
St Mary's Field Hutton
All Welcome
Taste of Somerset
Wednesday 30 August from 10am to 3pm
St Mary's Church Fellowship
Once again at The Taste of Somerset
on Wednesday 30th August we will hold a BBQ (sausages and burgers)
stall. There will also a stall selling "Grown and made in Hutton". We
would appreciate help during the day, on a rota basis, for the BBQ and the
produce stall as in previous years.
Any offers of produce, cakes etc please bring on the day or contact us
on 07747 100 712. Please sign the sheet at the back of church if you
can help. Thank you. John and Margaret
Locking and Hutton Women's Fellowship
Meetings are in the Green Room, Locking Church Centre
1st, 3rd & 5th Thursdays from 2.45 to approx 4.00pm
ALL LADIES ARE MOST WELCOME
to join this friendly, informal group which usually
comprises a short act of worship, a speaker and refreshments
For further information or to arrange a lift please contact Kay Cole Tel: 811424
Sept 7th Members' Afternoon – Holiday stories Green Room Locking Church Centre
Sept 21st Hebron Lunch with speaker Hebron Church, Main Road, Hutton
Shoe Boxes 2017
As I write this newsletter it's still only July and 5 months away from
Christmas. However, it is the time to start thinking about The Shoe Box
Campaign for 2017. Last year over 880,500 boxes were despatched to
17 countries from the UK alone. Our total from Hutton, including
Hutton School was 100. This means that many children received a gift
of love that they wouldn't otherwise have received. Last year I tracked
one of my boxes and discovered it was sent to the Ukraine which is the largest European Country
with a population of 48.8m, 15.6% of which are under 15. In the east of the country there is still
fighting and this is destroying communities.
Please support this year's campaign.

For further information contact Margaret Bailey Tel 815308
TAKE 5
Take a Break and drop in after school on Tuesdays for drinks, fruit and cake
We offer a warm welcome to The Families of Children
Held in the school hall at Haywood Village Academy
2.30pm – 4pm (term time only)
TAKE 5 is offered by Church @ St Anne's
In association with Locking Castle Church,
Woodspring Church and New Creation
Tea @ 3
For Weston Hospicecare
It's 3 o'clock and time for some tea,
sandwiches, cakes and good company!
Hutton Village Hall
Saturday 1st July
For tickets £5 tel. 813339
Book of Remembrance
If anyone would like an addition
to the book of remembrance, please contact Menna Davies 01934
814680, who will be pleased to add names for a small donation.
Pattern of Services
As from February the pattern of services has changed in both churches in the
Benefice. This is so there is a better balance of worship and
so the Rector can be at both churches equally. The new pattern is
Sunday
Morning - Hutton
Morning - Locking
Evening
1st
Holy Communion
Family Service
Hutton - Music & Meditation
2nd
Morning Worship
Holy Communion
Hutton - Evensong
3rd
Holy Communion
Family Service
Locking - Evening Prayer
4th
Mattins
Celebration Sunday followed by lunch
Locking - Holy Communion
5th

Combined Service

None
.
Vist St Mary's
You are welcome to visit St. Mary's Church on
Wednesdays, Saturdays and Sundays during
from 10am to dusk. Enjoy the wonderful building
and an opportunity for peace and quiet.
Please sign the Visitors Book at the end of your visit
Hutton and Locking Home Groups
Home groups are mid-week Bible study groups. They are a great way to meet others, learn more about God and also give an opportunity to pray and share current needs and concerns. Groups are listed below:-
Farm Road Home Group - Meets fortnightly on a Monday or Tuesday evening at 22 Farm Road, Hutton. Contact Jane Barry on 813802

The Green Lounge, Tuesdays - Locking Church Centre. Tuesdays at 10am. Contact Julie Hardy on 824575

Tuesday Morning Home Group - Tuesdays at 10am at 51 Vereland Road, Hutton. Contact Virginia Hollis 708924

Oldmixon Home Group - Monthly on Wednesdays at 2.15pm at various locations. Contact Kay Cole on 811424

Moor Lane Home Group - Wednesdays at 7.30pm at 1 Moor Lane, Hutton. Contact Chris Wilkins on 814483

20 Old Banwell Road - Wednesdays at 7.30pm at 20 Old Banwell Road, Locking. Contact Tony Coles on 822678

The Green Lounge, Thursdays – Locking Church Centre. Thursdays at 7.30pm. Contact Contact Hazel Hobden on 707981

77 Elm Tree Road. Thursdays at 7.30pm. Contact Chris Sceeny on 822331
St Mary's Church Mission Action Plan.
Please commit to praying for the following events that will be taking place in the next six months:-
• Outside Service at Elborough
• Prayer Walks around the parish
• Afternoon tea in the Village Hall
• Film Afternoons
• Pray for new people to come along
• For the provision of resources
• For the love of God to be shown
Opportunities to serve in Hutton Church.
Would you be interested in: Reading the lesson, leading the
prayers, helping with young people, being a welcomer,
joining a homegroup, joining the choir, cleaning, helping with refreshments?
If yes, please see one of the wardens who would love to get you involved!
ST MARY'S CARES……..
Lord, teach us how to pray. Never has it been more important for us to repeat this request made
by the disciples so many years ago. Many of us find it difficult and as the church throughout the land is
now on its knees we, at St Marys, recognise our need to give ourselves more time in prayer.
Would you like a home visit?
In Hutton our visiting team consists of our Reader Jane Barry (813802) and three trained Lay
Pastoral Assistants, Kay Cole (811424), Chris Wilkins (814483) and Virginia Hollis (708924). We also have four LPAs available in Locking church. Each person has been fully trained and appointed by the Bishop to do this work. This enables us to be out in the community making
more visits and showing God's love in a practical way. All visits are confidential and we hope that you will pass on this
information to neighbours who you feel may benefit from a chat with one of us. If you are in church, please complete a contact form to be found on the table at the back of church and someone will contact you. If you are not able to attend church, just ring Virginia Hollis (708924) and she will make the necessary arrangements for someone to contact you.
Are you in need of practical help?
If you are unable to do necessary shopping perhaps because of the weather or illness, we may be able to help you. Do you feel that your
quality of life could be improved by some home improvements or extra help? We could put you in touch with someone who can direct you to
the right organisation to help you.
Unable to visit church?
If you are unable to visit church but would like home communion, let us know and this can be arranged in your home. We have a team of four
people, who have been given permission by the Bishop to do this work and would consider it a real privilege to visit you.
Prayer Cascade
This means that a prayer request can be made via Kay Cole (811424) and she will send this
to a list of people who want to be actively involved in the prayer life of
the church. Your requests for prayer can also be pinned to the board at
New Neighbours? Patch is the answer!
New neighbours will be visited by a local church member and will be
given a patch pack to welcome them to the village and inform them about the local church.
Patch stands for Parish and the Church. We, you and I, are the body of the church, and we need to work together to make it work efficiently for
our future generations.
PRAYER REQUESTS
If you would like personal prayer on any Sunday please ring Kay Cole 811424 to send a prayer request to the prayer cascade
or Virginia Hollis 708924 to arrange a visit.
Diocese of Bath & Wells
This letter is to introduce to you one of our lay pastoral assistants (LPA's) recently
appointed to St Mary the Virgin Hutton and St Augustines, Locking.
It has become apparent with the intended expansion of both Locking and Hutton parishes,
that provision has to be made to provide assistance to our clergy if we are to maintain a good level of pastoral care.
The Rector Revd Anne will always be available to you but the team in Hutton will now include our Reader Jane Barry and three
trained LPA's, Kay Cole, Chris Wilkins and Virginia Hollis, who will be happy to visit you. Each
person has been fully trained and appointed by the Bishop to do this work. We do so hope that this will enable us
to be out in the community; making more visits and showing God's love in apractical way.
All visits are confidential and we hope that you will pass on this information to neighbours who you feel might
benefit from a chat with one of us. The contact numbers are: Reader, Jane Barry (813802), Kay Cole (811424),
Virginia Hollis (708924) and Chris Wilkins (814483).
We look forward to hearing from you
PRAYER MEETINGS
Prayer meetings in the South Aisle of St Mary's
church are held every Wednesday from 9.30-10.00am
We pray for the village, the church, the wider
community and anything else following the prompting of
the Holy Spirit. All welcome. For more details please contact
: Anne (823556) or Jane (813802)..
THE PASTORAL CARE TEAM
The Pastoral Care Team wish to offer contact numbers for shopping
and other necessary errands when people are stuck at home because
of the weather or illness. Please contact one of the following if you
are in need of help and we will tryto assist
Virginia Hollis - 01934-708924
Val Harris - 01934-814676
Opportunities to serve in Hutton Church
Would you be interested in: Reading the lesson, leading the prayers, helping
with young people, being a welcomer, joining a homegroup, joining the
choir, cleaning, helping with refreshments? If yes, please see Anne or a
warden who would love to get you involved!
BAPTISM
Baptism is a very special occasion when a person is publicly welcomed into the
church and makes a commitment to the Christian way of life (either by parents / sponsors on their behalf or if the
person is old enough, bythemselves), where sins are washed away and the Holy Spirit is at work in the person's life
in a special and personal way. Have you had a time when God was at work in your life in a special way? Would you like to share your
Perhaps you are thinking about baptism - either for yourself or your child.
Give Revd Anne Lee a ring 823556.
BELL RINGING
We are a friendly group of people who meet in Hutton church on a Wednesday evening at 8pm.
You can be any age from 10 upwards to 80 and don't need to be physically fit.

We would like to recruit some new ringers.
If you would like to have a go join us on a Wednesday evening.
On 8th July the young bell ringers from Bath and Wells, including our two ringers Reece and Lauren, left Gordano Services quite early for amazing day in in Birmingham. They were to join other young ringers in the Ringing World National Youth Contest which is held annually and this year was held in Birmingham. There were 19 teams taking part and competition high. We all enjoyed the day not only ringing their competition piece at Harborne but also the opportunity to ring other towers including St Martin's in The Bullring which has 16 bells. An interesting experience!
We are always seeking new ringers of any age. It is an interesting hobby as well as our duties of ringing for services. If anyone is interested please visit us on a Wednesday evening from 7.45. You will be most welcome to see what we do and for a cup of coffee.
For any further information please contact Margaret Bailey Tel 815308
ST MARY'S CHURCH CHOIR
all welcome, practices most Thursdays at 7pm, contact Eric 813716
LAY LED HOME COMMUNIONS
Over the last year the number of people receiving Home Communion in their own home risen considerably.
In order to cater for this, We have formed a team of lay people from both churches trained to do this
and who also have the Bishop's permission to do so. If you yourself would like to receive Communion at home,
please let the clergy know and they can make arrangements for this.
MISSION PRAISE BOOKS
Following recent purchase of fifty-two of the new black Mission Praise Song Books the PCC have purchased another thirty. Jane Barry is co-ordinating the purchase and would like to give you the opportunity to buy them in memory of a loved one, at a cost of £6.60 each. This has proved very popular, with Menna writing wonderful calligraphic memorial plates, for a small donation to support her relatives' work in Africa. Please see Jane and Menna to arrange payment and memorial plate.
WELCOME TO LIFE
"Welcome to Life" is Weston's new independent Christian bookshop,
based at 13 The Centre, Weston-super- Mare.
Here at "Life" we aim to be more than a book shop. Yes we sell books,
cards and gifts, as well as daily Bible reading notes etc. But this is not our sole purpose.
Come and visit us!
We look forward to welcoming you at "Life"!
Andrew, Lydia and Rob
MOTHER TERESA'S PRAYER
A prayer written on the wall in Mother Teresa's home for children in Calcutta:
People are often unreasonable, irrational, and
self-centered. Forgive them anyway.
If you are kind, people may accuse you of selfish,
ulterior motives. Be kind anyway.
If you are successful, you will win some unfaithful
friends and some genuine enemies. Succeed anyway.
If you are honest and sincere people may deceive
you. Be honest and sincere anyway.
What you spend years creating, others could
destroy overnight. Create anyway.
If you find serenity and happiness, some may be
jealous. Be happy anyway.
The good you do today, will often be forgotten.
Do good anyway.
Give the best you have, and it will never be
enough. Give your best anyway.
In the final analysis, it is between you and God. It
was never between you and them anyway.
A Psalm by David Sutton
I pray to God
I pray in quiet or aloud to Him to hear me
I turn to Him in times of trouble or distress
I worship him in praise and glory
And God hears me
He listens to me and answers me
He speaks to me
But he speaks in so many different ways
Lord your voice can be powerful
But it is often soft
And when I hear you Lord
You speak to me with wisdom and encouragement

Lord always when I falter you remind me
You remind me of the path I must follow
Of my need to pray to you
Thank you Lord God for being with me
Yesterday Today and Tomorrow
David Sutton :12th August 1940 - 2nd April 2012.